[Text / Reporter Zhou Jianhua] "I
heard that Xiongji LED Factory has run." At 8 o'clock on the evening of July 2, an LED business owner broke the news to reporters. Subsequently, the reporter asked the reporters of Xiongji and other manufacturers to inquire about the situation by telephone, and received different answers. At 9:00 am on July 3, Gaogong LED reporter turned to his factory in Caoyi, Zhongshan Old Town. I saw that about thirty or forty suppliers and fifty or sixty employees had gathered downstairs in the factory, and several security personnel. Also waiting at the gate. Interestingly, there were LED bulb factory recruiters from other industrial areas who came here to distribute "high-paying" flyers, while workers who were still owed for two months looked at the flyers with a blank look.
"A lot of suppliers last night went to two or three in the morning, and even the emotionally excited people pushed down the door and grabbed the goods to grab the car. But it didn't help, especially for the suppliers who were owed three or four million yuan." A driving supplier with a short check of more than one million yuan said to Gao Gong LED reporters.
According to the reporter's on-the-spot interview statistics, there are currently more than 60 parts suppliers who have been in arrears with the Xiongji factory, totaling more than 30 million yuan, and the most arrears of suppliers are more than 3 million yuan can not be returned, such a "big family" more than 3 .
Gaogong LED reporter found that the supplier who was owed money and Xiongji cooperated on average less than two years, and some even only cooperated for three months.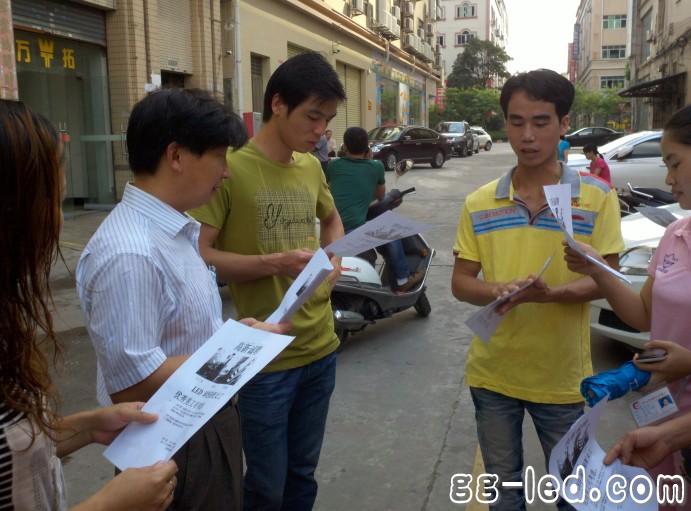 On-site employees who are underpaid are looking at the recruitment flyer


"Three months to supply more than 200,000, a penny did not get it. I saw that the factory was not small, and it was done in the local area for seven or eight years. I dared to make a check." Intense, the off-season began again in May." The new cooperative female supplier wants to cry.
"On the afternoon of June 30, when I came to the factory to collect the money three months ago, I saw the boss Xie Yingxiong, but I couldn't receive the money." A shell supplier revealed that it was a bit wrong at the time. There are only a few people left in the office. "I didn't expect that there was news of the accident on July 2."
Gaogong LED reporter called the general manager Xie Yingxiong's phone, shut down, and continued to call his business manager. The other party said that he had left Xiongji last month. Now he works in Jiangsu, leaving only one sentence: "Xiong remembers a big problem." Then I hang up the line.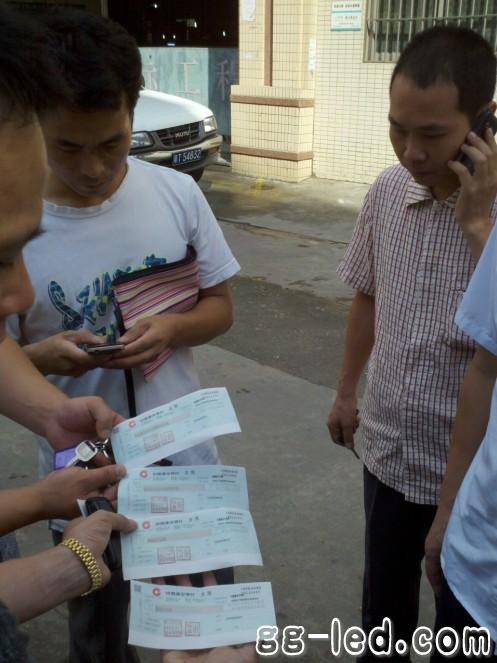 The arrears supplier shows the reporter a blank check issued by Xiongji
It is understood that Xiong Yingxiong, the boss of Xiongji LED, has been working for twenty-four years. From the original staff of the light bulb factory to assembling energy-saving lamps in 1997, he was defrauded from more than seven million in 1999 to the establishment of the ancient town of 3,000 yuan in 2005. Xiongji lighting. At the peak, there are more than 500 employees and nearly 100 salesmen. In 2009, it also started the research and development of LED home lighting, and built more than 300 square meters of exhibition halls, but later it was not good because of poor management.
Dramatically, more than a decade later, Xie Yingxiong wrote and directed himself to play the scam.
"It's always low-end goods, and many of them are retail investors, but because of the cheap price and large shipments, many factories in Zhongshan and the surrounding low-end routes are also getting goods from here." The person in charge of the plastic parts manufacturer who owed more than 700,000 yuan said: Xiongji's output value last year was estimated to exceed 150 million yuan. "The demand for circulating products has increased significantly this year, and it is more than 20 million yuan in March."
According to Xiongji dealers, at the end of last year, the price of Xing Kee's LED bulbs and ceiling lamps all fell, using the resistance to reduce voltage, the ex-factory price of 3 watt bulbs was 5.5 yuan, the first batch of one-time order 8 Ten thousand yuan will "give" 20,000 yuan of bulbs. If the order quantity is large, it can "buy one get one free", and send a product of 1 million yuan like a purchase of 500,000 yuan.
In this way, the ex-factory price of 3 watt bulbs is less than 2.8 yuan. "It is not considered artificial, logistics, damage and other expenses, which is obviously lower than the purchase price of raw materials. It is obvious that there are premeditated circles of money for suppliers and distributors. Just run the road." The above drive supplier added.
"If the local government is making great efforts to regulate the market, at least it should be arrested immediately, instead of staying here to 'control' suppliers and employees, this kind of thing is believed to be much less. It is estimated that after the second half of the year, accessories Suppliers are afraid to accept the check." A ten-pointer came to the scene and was excited by the supplier who owed 2.1 million yuan. "If the debt is not recovered, I can only run."
The insiders pointed out that this can be said to be the first "low-end big-person" running event in the field of LED lighting applications. It can be seen that the vicious competition in the low-end market is no longer added, and the living space is gradually narrow. The dealers will learn lessons and re-examine the more stable. LED brand.
"Xiong's dealers are certainly not willing to sell their products to the market again, because the quality is not guaranteed, the manufacturers are running again, and the remaining inventory is used to fill the return space, otherwise the reputation will be greatly affected." LED business owner said.
[Note: This article is the exclusive report of Gaogong LED. Please reprint the agreement in advance. For legal reprint, please refer to:
Gaogong LED copyright maintenance - "anti-infringement action" statement
, whether it will be reprinted as illegal, this website will be held liable ! 】

This kind is Bagged Vacuum Cleaner. It is a Vacuum Cleaner with high suction. It has accessory storage on the unit. It also has safety valve to protect motor. It's a vacuum cleaner with top quality with gorgeous looking. Its airflow control is on handle and speed control is on unit. It also has automatic cord rewinder,then you will use very easily.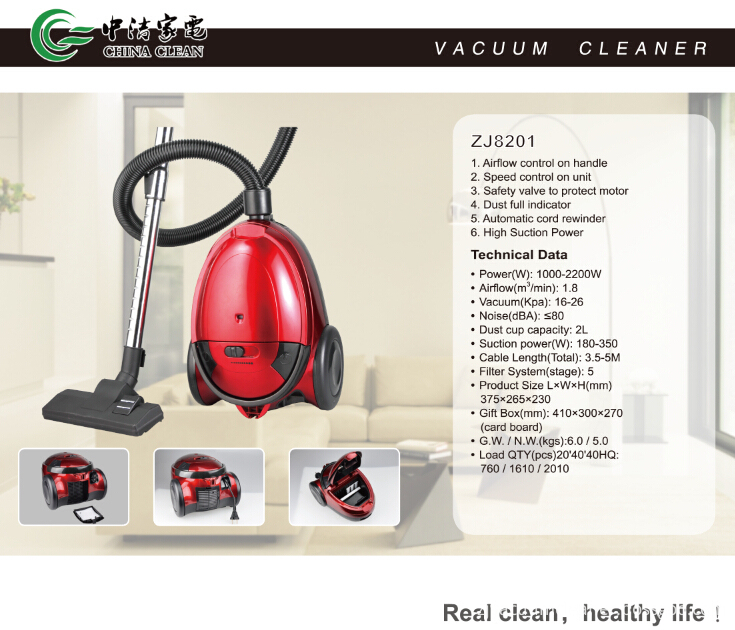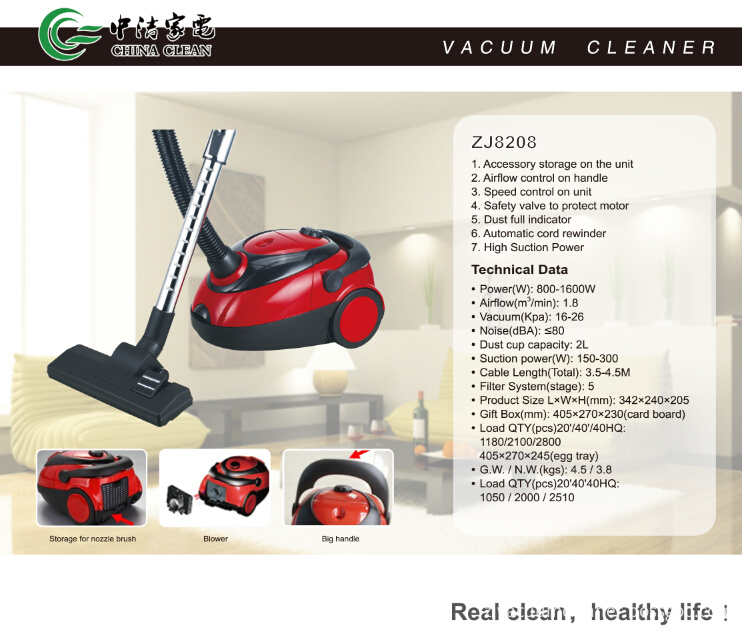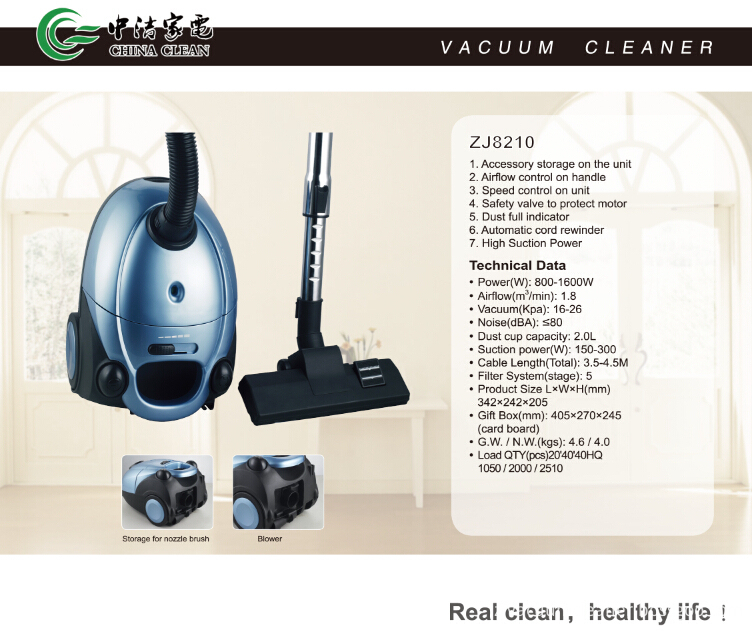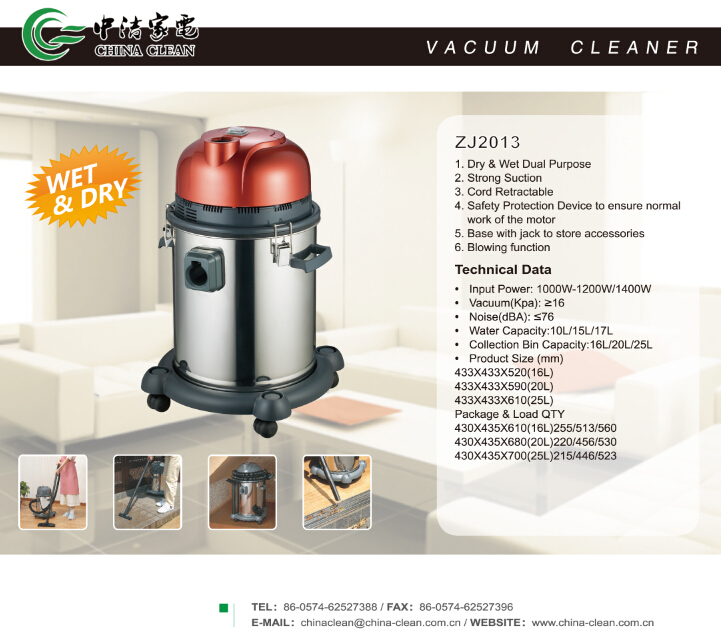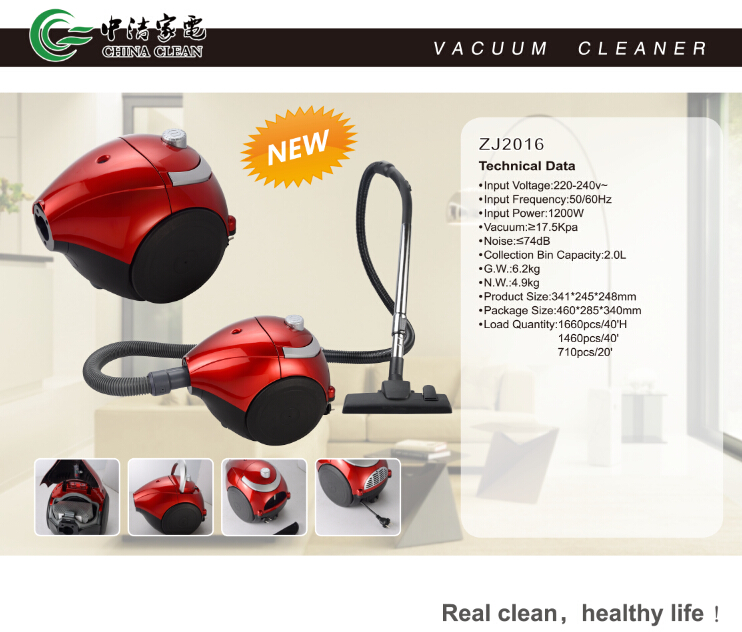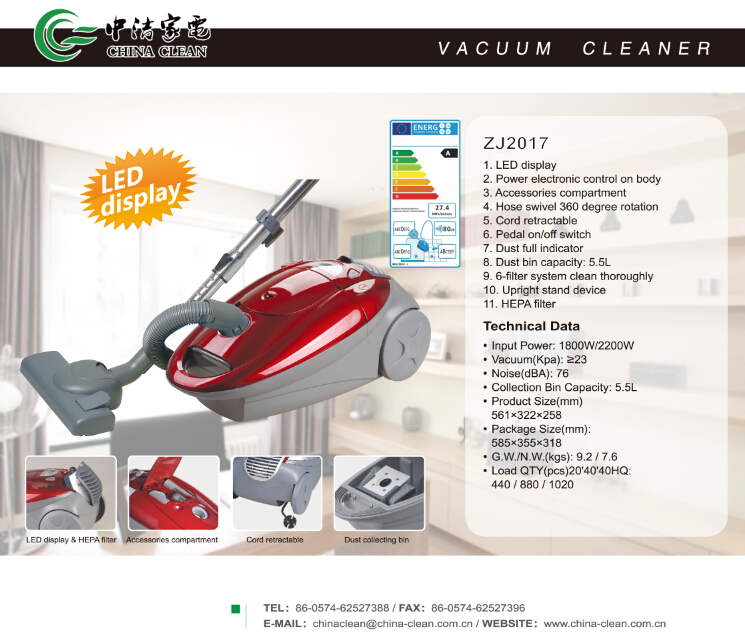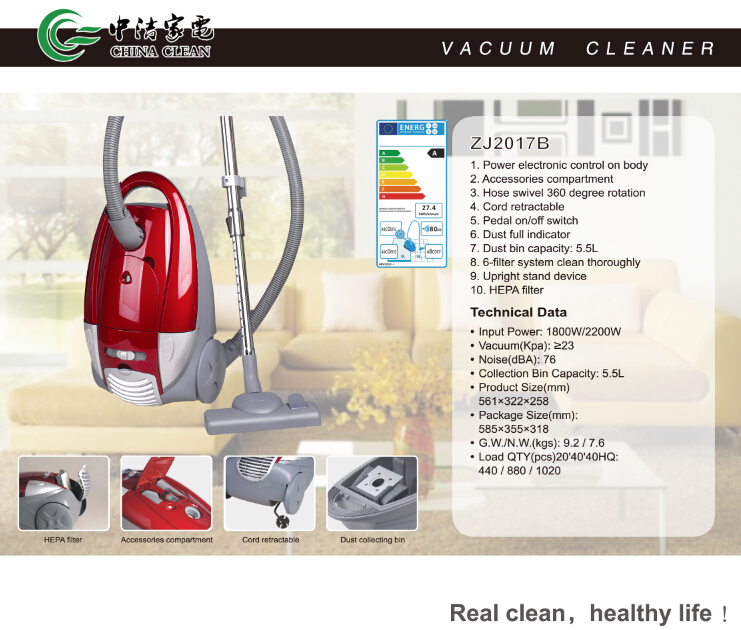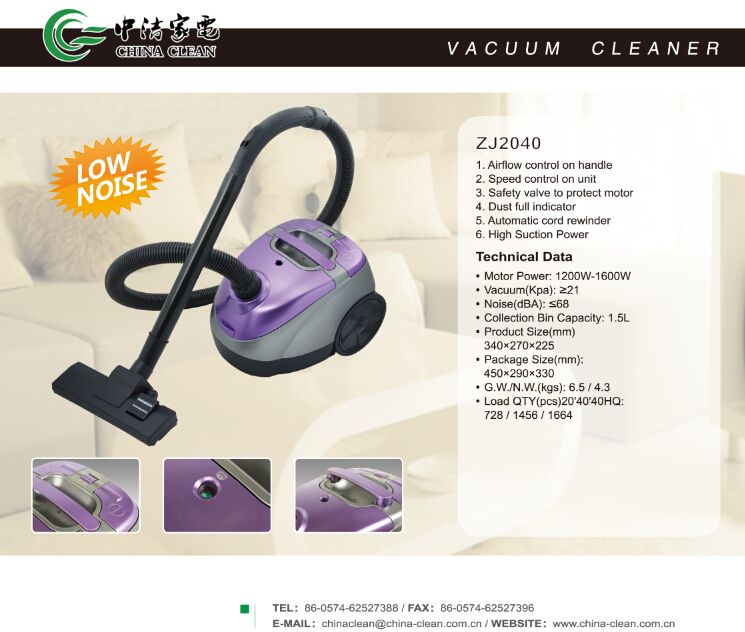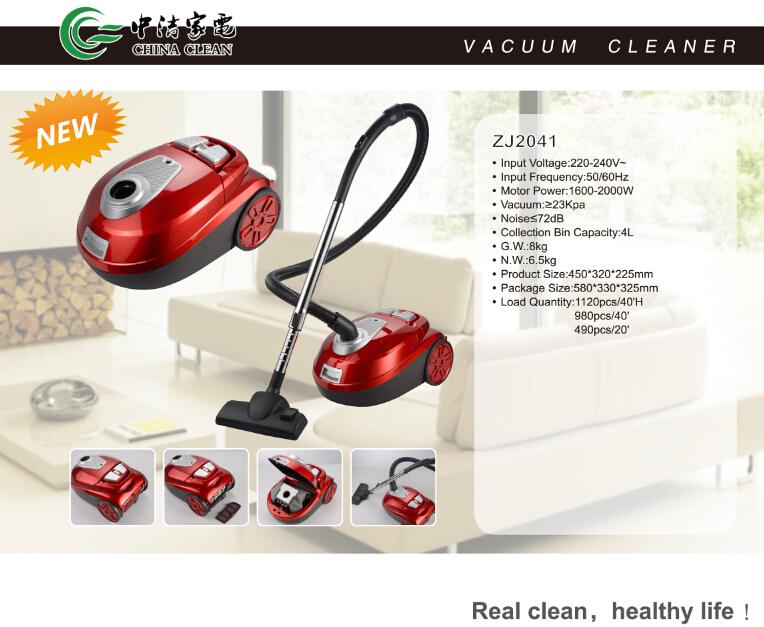 Bagged Vacuum Cleaner
Dust Bag Vacuum Cleaner, Vacuum Cleaner With Bag, Bagged Vacuum Cleaner, Bagged Upright Vacuum Cleaner
Ningbo ChinaClean Household Appliances Manufacture Co., Ltd. , https://www.chinaclean-elec.com