Model NO.:
MGP-Monitoring tower-M1
Specification:
AS PER CLIENT
Model NO.:
MGP-Monitoring tower-M1
Specification:
AS PER CLIENT
MEGATRO Monitoring transmission steel pole
MEGATRO is the professional manufacturers for high mast pole, especially for roadway .We have special Monitoring transmission steel pole equipemnt, including small type welded and linked machine, and we adopt zinc coat painting to keep pole lifetime much longer.The roadway monitoring poles must make clean and seems harmony with environment and pleased passengers.

All roadway lighting pole design as per our clients requirements, even MEGATRO can provide foundation and convenient to end user.Till now, we had export roadway lighting pole to Philippines market 50000 sets per year.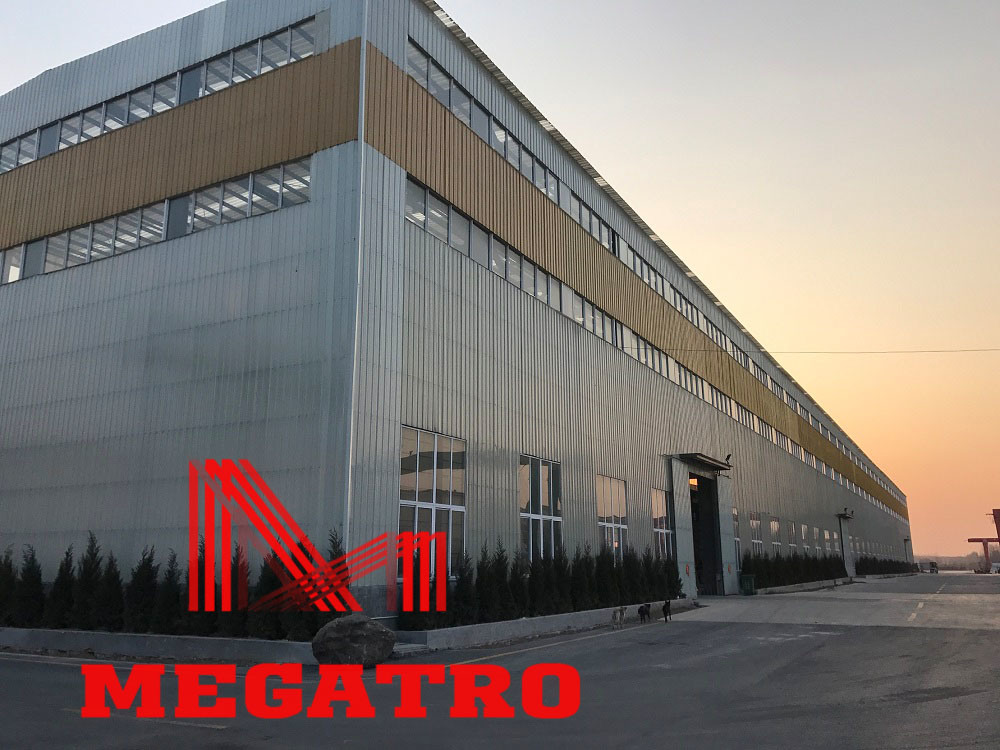 MEGATRO steel telecom and light pole
This photo refers to our steel telecom and light pole, it is widely used in our Chinese market.

Some of technical features of this tower as follow:




1. Specification data
 
| | |
| --- | --- |
| Material | PS, Stainless Steel, galvanized steel or as per your requiremens |
| Product Size | 6.5(d)*33(h) cm        |
| Battery | 1pc of 1.2V Ni-MH AAA 600mAh battery    |
| Solar panel | 2v Amorphous silicon |
| Light source | 1 pc RGB color changing LED |
| Certificate | ISO OHSAS |
2
Here is the design strength of Chinese tower steel
Steel material

Anti-push, bending and press strength (N/mm2)
Anti-shear strength
(N/mm2)

Grade

Thickness or diameter (mm)

Q235
Steel

≤16

215

125

>16~40

205

120

>40~60

200

115

>60~100

190

110

Q345
Steel

≤16

310

180

>16~35

295

170

>35~50

265

155

>50~100

250

145

Q420
Steel

≤16

380

220

>16~35

360

210

>35~50

340

195

>50~100

325

185

Q460
Steel

≤16

415

240

>16~35

395

230

>35~50

380

220

>50~100

360

210
 
3 Here is the design strength of our Chinese tower bolts
Item

Grade

Anti-push strength (N/mm2)
Anti-shear strength (N/mm2)
Fastener
for towers

4.8

200

170

5.8

240

210

6.8

300

240

8.8

400

300

Anchor
 bolts

Q235

160

/

Chinese 35 steel

190

/

Chinese 45 steel

215

/
 


Remark: above technical data only references for our client, we can design every type for our overseas clients.




MEGATRO is a full service engineering company with a global reputation for delivering excellence and innovation in power transmission, transformation, distribution, and telecommunications systems. Our MEGATRO provide and design this type

MEGATRO Monitoring transmission steel pole 

mainly for our Chinese and overseas client. Since 2004, MEGATRO focus mainly international market and had export many kind of transmission structures to overseas clients. MEGATRO has been manufacturing lattice transmission tower & tapered steel poles for lighting, traffic control, communication and utility applications. MEGATRO pioneered the development of transmission tower, telecom tower, substation, and other steel structure and was also at the forefront in the design of Transmission tower.






Over 10 years of experience and innovation in engineering, designing and building towers has evolved MEGATRO into its current form:
Full Turn-Key provider including site acquisition, engineering services, manufacturing,  field services-DAS, tech services, value added reseller and monitoring, maintenance and network ownership

Specialize in developing supplying and building wireless and wired networks and in-building telecommunications systems, as well as energy infrastructure

Single source from Design to System Integration

Top quality, ISO 9001 registered
A complete selection of towers including self-support, lattice steel tower, monopoles and guyed towers, form custom-designed radar towers to broadcast towers and energy infrastructure. MEGATRO carries a variety of related products including fall protection, transmission lines, antennas, obstruction lights, and accessories, and other products if client need, MEGATRO also tailored product as per client condition.
MEGATRO mainly design all kinds of towers and posts for:
Telecoms

Power transmission

TV and Radio Broadcast

Roads and City Development

Wind energy solution

Steel structure and workshop
 


Our complete selection of towers includes:
Self-supporting

Monopoles

Guyed towers

Custom-designed radar towers

Broadcast towers

Power transmission
 


MEGATRO also designs and manufactures tower related products including:
Fall protection

Antenna brackets

Other accessories if needed by clients
Today, with over 10 years of experience and our commitment to excellence, MEGATRO remains an industry leader in the manufacture and design of steel tubular & angular & monopole structures for all Highway, Municipal, Custom, telecom, lighting and electric Utility applications. MEGATRO has a complete staff of professional engineering personnel trained in the PLS Pole program and three different manufacturing processes for producing steel towers, poles and other supports. We utilize the latest versions of PLS-CADD, PLS-POLE, TOWER, AutoCAD and other CAD software.


 


The structure shall be designed according to load combinations given as per IEC 61936-1 and as illustrated below:


Normal loads
1 Dead weight load
2 Tension load
3 Erection load
4 wind load
 
Exceptional loads
1 Switching forces
2 short-circuit forces
3 Loss of conductor tension
4 Earthquake forces


Moreover, MEGATRO is fully equipped and qualified to carry out Design Engineering services which includes:


√ Overhead Transmission line steel tower & Telecom steel tower




   Basic Design and Analysis




√ Shop Erection Drawings




√ As-Built Drawings


 
MEGATRO performs in-house design activities specializing in electrical overhead transmission &telecom tower steel works, which include wind and earthquake loading, static analysis, stress analysis by finite element methods and fatigue. Our Engineering Department is boasting of highly qualified engineering who are conversant with international codes and standards. The work is carried out with extensive use of CAE/CAD via a large of computer network. The computer hardware & drafting software are liked to the CNC workshop equipment for downloading of information thereby eliminating error and saving valuable production time.
 
Besides, MEGATRO is one of the few manufactures who assemble a face ofMEGATRO Monitoring transmission steel pole,

This attention to quality may not be the cheapest process but it does insure every tower meets our high standards of quality. And it helps to reduce on-site construction cost due to mismatched assemblies. After fabrication all

MEGATRO Monitoring transmission steel poles

are delivered to the galvanizing facility to be Hot DIP Galvanized.

 


Except otherwise specified elsewhere in the specification, the surface treatment and corrosion protection for all metal parts shall be in conformity with the latest revision of the standards listed below:




ASTM A 123 zinc (hot-dipped galvanized) coating on iron and steel products




DIN 55928 Protective painting of steel structure instructions




DIN 55945 Painting materials-Notions




DIN 18363 Paint work-Buildings




DIN 18364 Surface protection work for steel




DIN 53210 Determination of rust degree




DIN 55151 Determination of adhesion




ISO4628/3 Determination of rust penetration

 
Other information:
Availability size: Based on the customer's requirements.
Material: Chinese material or as per clients requirement
Steel grades
Tower legs: Chinese steel Q345B, which equivalent to ASTM A572 GR50
Other webs, bracing and not stress plate and angle steel: Chinese Q235B, which equivalent to ASTM A36
Plates: Chinese steel Q345B, which equivalent to ASTM A572 GR50
Bolts: Bolt quality shall be Chinese Class 6.8 and 8.8, as per our Chinese standard, or ISO 898 standard or ASTM A394 type 0,1,2,3 requirements
The anti-theft bolts shall be Huckbolt Fasteners or approved equivalent.  The fasteners shall be manufactured from high tensile steel A242 or equivalent and hot-dip galvanized in accordance with ASTM specification A153 and A394.
 
Fabrication standard: Chinese Standard or other standard which client accepted
A) Dimension and tolerance for angle are according to GB/T1591-1994, similar to EN 10056-1/2
B) Hot dip galvanization in accordance with GB/T 13912-2002, which similar to ASTM A 123
C) The welding will be performance in accordance with AWS D1.1 or CWB standard


D) All fastener galvanization conform to ASTM A153 requirements.



Package: Both parties discuss before delivery
Port of Loading: Qingdao Port
Lead Time: One month or based on the customer's needs (For time being our capacity about 5000 tons one month, and can meet client requirements)
Minimum order: 1 set
General Fabrication Requirements




Here is general fabrication requirements for our transmission tower; however, both parties must discuss all drawings and confirm all shop drawings, technical specification, and which standard to conform.




Before mass production, we must received all signed approved shop drawings and technical documents from our client.


 


Our Fabrication shall be in strict accordance with detail Drawings prepared by the Contractor and approved by the Engineer.  Fabrication shall begin after the approval of the shop assembly and tests.


      


Shearing

   


Shearing and cutting shall be performed carefully and all portions of the work which will be exposed to view after completion shall be finished neatly.  Manually guided cutting torches shall not be used.


 


All material over 13 (or 12) mm thick shall be cold sawn or machine flame cut.




Cropping or shearing shall be allowed for material thickness of 13 mm or less.




Flame cutting of high yield steel shall be preceded by a slight preheat operation by passing the cutting flame over the part to be cut.




All flame-cut edges shall be ground clean.


      


Bending


Bending shall be carried out in such a manner as to avoid indentation and surface damage. All bending over 5o, or high yield steel, shall be performed while the material is hot.
 


Welding




No welding shall be done unless prior approval has been obtained from the Engineer.




Welding shall not be allowed at tower attachment points for conductor, shield-wire, insulators or associated assemblies or brackets.


 


Sub-punching




All holes in structural steel less than 10 mm thickness may be punched to full size unless otherwise noted on the approved Drawings.  Holes shown on the Drawings as drilled holes and all holes in structural steel 10 mm or more in thickness and tension members of cross-arms shall be drilled or sub-punched and reamed.


 


All holes shall be clean cut and without torn or ragged edges.  All burrs resulting from reaming or drilling shall be removed.  All holes shall be cylindrical and perpendicular to the member.


 


Where necessary to avoid distortion of the holes, holes close to the points of bends shall be made after bending.


 


Punching




For punching to full size, the diameter of the punch shall be 1.0 mm larger than the nominal diameter of the bolt, and the diameter of the die shall not be more than 1.5mm larger than the diameter of the punch. For sub-punching, the diameter of the punch shall be 4 mm smaller than the nominal diameter of the bolt, and the diameter of the die shall be not more than 2 mm larger than the diameter of the punch.  Sub-punching for reamed work shall be such that after reaming no punch surface shall appear in the periphery of the hole.


 


Hole Size




Where holes are reamed or drilled, the diameter of the finished hole shall be not greater than the nominal diameter of the bolt plus 1.0 mm.


 


Accuracy




All holes shall be spaced accurately in accordance with the Drawings and shall be located on the gauge lines.




The maximum allowable variation in hole spacing from that indicated on the Drawings for all bolt holes shall be 0.8 mm.


 


Fabrication Tolerances




A specification for tolerances shall be submitted for approval by the Engineer prior to commencement of fabrication.


 


Bolt List




A complete list of bolts showing their lengths and the members, which they are to connect shall be given on the erection diagrams.


 


Step bolt:


Each  steel tower  shall be provided with step bolts on one of the legs for single circuit steel  tower  and  on  two  diagonally  opposite  legs  for  double  circuit  steel  tower  from approximately  2.5  meters  above  ground  level  to  the  cross  arm  and  from  thereon  to each  ground  wire  peak.  Step  bolts  shall  be  furnished  for  each  leg  extension  in  an amount of 25% of the step bolt holes. These bolts shall not be less than 16 mm or 3/4" diameter, double nut type, 18 cm or 7" long with 35 mm or 1 5/8"diameter, symmetrical head, two hexagon nuts and spring washers, spaced not more than 45 cm or 18" apart. Each bolt shall withstand without permanent deformation a vertical load of at least 137 kg applied at the bolt head. If any technical specification, we will discuss with our client and confirm before mass production.
 


Locking Devices




Locking devices for tower bolts will not be required, but point punching shall be performed.


 


Anti-theft Fasteners

    


Appropriate anti-theft fasteners for example Huck-bolting shall be applied on all the towers up to the level of anti-climbing devices, to prevent theft of tower members.


 


Piece Marks




All pieces shall be stamped before galvanizing with the piece marks shown on the erection Drawings, with the marking not less than 20 mm high placed in the same relative location on all pieces.  The marking shall be plainly visible after galvanizing.


 


Galvanizing




All material shall be hot-dip galvanized after fabrication in accordance with the latest revision of GB/T 13912-2002 or ASTM Specification A 123.


 


Material that has been rejected because of bare spots or other coating defects shall either be stripped and re-galvanized, or the uncoated areas shall be recoated by an approved method.


 


All plates and shapes which have been warped by the galvanizing process shall be straightened by being re-rolled or pressed.  The material shall not be hammered or otherwise straightened in a manner that will injure the protective coating.


 


Approval shall be secured from the Engineer if galvanizing is done outside of the Contractor's plant.


 


All galvanized steelwork shall be protected against white storage stain by using an approved dichromate solution treatment immediately following galvanizing.


  


Preparation for Shipping and Storage




To facilitate segregation of steel tower parts at the stockyard and to maximize the efficiency of erection, packaging of steel towers shall be as follows:




All steel tower parts, including stub angles, plates and steel tower parts member shall be color coded. The color code shall be painted on both ends of the steel tower parts for all angular members and around the edges for plates.   The color codes shall be as specified in the Technical Data Sheets. All stub angles shall be packaged per unit steel tower per type i.e., four (4) pieces per bundle.


 


All cleats including bolts and nuts with spring washers for stub angles shall be packaged per unit steel tower per type in wooden boxes with corresponding color code painted on all corners of the box.


 


All basic body steel towers shall be packaged per unit steel tower per type. Each package shall not exceed three (3) metric tons. The contents of each package per unit steel tower per type shall be identical for any succeeding  unit type. The numbering of each package shall indicate steel tower type (basic), steel tower number and number of pieces included in the package.


 
 
   

Example:




MG -Basic/Steel tower No./Package No./Qty. in this package




MG -Basic/ 1 of 200/ 2/ 8


 


All bolts and nuts with spring washers shall be package in tin cans or wooden boxes per unit steel tower per type and numbered as follows:


   

Example:




MG Bolts (Basic)/Steel tower No./Package No./Quantity


 


All plates and gussets for the basic steel tower shall be package in wooden boxes per unit steel tower per type and numbered as follows:


  

 Example:




MG Plates (Basic)/Steel tower No./Package No./Quantity


 


All body extension steel tower parts shall be package per unit steel tower per type. The weight of each package shall not be more than three (3) metric tons. The contents of each package per unit per steel tower shall be identical for any succeeding unit steel tower. The numbering of each package shall indicate  the steel tower type and extension steel tower number, and number of pieces included in the package.


 
   

Example:




MG Body Ext./Steel tower No./Package No./Quantity




MG Body Ext./Steel tower No./Package No./Quantity




All bolts and nuts with washers and plates for the body extensions shall be  packaged in wooden boxes per unit steel tower per type and numbered as follows:




Example:




MG Plates & Bolts/Steel tower No./Package No./Quantity


 


All steel tower parts/members shall be marked as indicated in the steel tower  parts list. The markings shall be embossed, the size of which will be approved by the our client.


 


All package numbers for the steel tower shall be in label form. The size of the label shall be 5 cm x 10 cm. The label shall be waterproof and all letterings on the label shall be printed. This label shall be attached on every bundle of package. Each bundle or package shall have at least two (2) labels, each label is visible on each side of the bundle.


 


All bundle or packages for steel tower shall be properly strapped to avoid disintegration of the bundle when subjected to unnecessary impact. The strap shall be properly placed so that the breakage of one (1) or two (2) straps will not allow disintegration of the bundle or package.


 


Smaller pieces shall be bundled, with all the pieces in any bundle having the same mark.


 


All small pieces such as bolts and connections for ground wire and insulators shall be packed in boxes of not over 70 kg gross weight each. Bolts of different size or length shall be wrapped in separate sacks before boxing. Description, quantity, bolt size, and length shall be clearly marked on the outside of the sacks and boxes.


 


When specified in the Purchase Order, bundling and packaging shall be in lots for each individual structure. Boxes or other containers shall be clearly marked to indicate the type of steel tower for which the enclosed material is intended, and the quantity and marks or description of contents shall be shown on the outside.


 


Shipping shall be as specified by the Purchase Order and shall be in complete steel tower lots. All identifications shown on bundles, boxes or other containers  shall be included on Contractor's shipping and packaging lists.


 
 


APPLICABLE STANDARD AND CODES


 


All towers manufactured and design shall be generally in accordance with latest revision of the following standards except where specifically directed otherwise.




General




IEC 60826Â Â Â  -Â  Design criteria of overhead lines




IEC 60652Â Â Â  -Â  Loading tests on overhead line structures




ISO 1459Â Â Â  -Â  Metallic coatings - Protection against corrosion by Hot Dip Galvanizing




ISO 1461Â Â Â  -Â  Hot dip galvanized coatings on fabricated iron and steel articles




ISO 12944Â Â Â  -Â  Paint coatings, corrosion protection, and structural steelwork




ISO 898-1Â Â Â  -Â  Mechanical properties of fasteners. Part 1-Bolts, Screws and studs




ISO 630Â Â Â  -Â  Structural Steels - plates, wide flats, bars, sections and profiles




ISO 657Â Â Â  -Â  Hot rolled structural steel plates tolerances on dimensions and shape




ISO 7411Â Â Â  -Â  Hexagon Bolts for high strength structural bolting with large width across flats




ISO 657-5Â Â Â  -Â  Hot rolled Structural Steel Sections equal and unequal leg angles




ISO 7452Â Â Â  -Â  Hot rolled structural steel plates tolerances on dimensions and shape




BS EN 50341-1Â  - Overhead electrical lines exceeding AC 45kV -General Requirements




BS 8004Â Â Â  -Â  Code of Practice for Foundations




BS 8220Â Â Â  -Â  Structural use of concrete




ANSI10-97Â Â Â  - Design of latticed steel transmission structures




IEC 60050 (151)Â Â Â Â Â Â Â Â Â Â Â Â Â Â Â Â Â Â Â Â Â Â Â Â  International Electro-technical Vocabulary




                                       Part 51 Electrical and Magnetic Devices




IEC 60050 (601)Â Â Â Â Â Â Â Â Â Â Â Â Â Â Â Â Â Â Â Â Â  Chapter 601: Generation, transmission and distribution of electricity-General




IEC 60050 (601)Â Â Â Â Â Â Â Â Â Â Â Â Â Â Â Â Â Â Â  Chapter 601: Generation, transmission and distribution of electricity-Operation




IEC 60059Â Â Â Â Â Â Â Â Â Â Â Â Â Â Â Â Â Â Â Â Â Â Â Â Â Â Â Â Â  IEC standard current ratings




Chinese Standard
No

Code

DESCRIPTION

1

GB/T2694-2003

Power Transmission line Steel tower - Technical requirements for manufacturing

2

JGJ81-2002

Technical specification for welding for steel structure of building

3

GB9787-88

Measuring and allowable tolerance for hot-rolled equal angle

4

GB709-88

Measuring and allowable tolerance for hot-rolled plate and strip

5

GB/T699-1999

6028 SMD LED

6028 SMD LED,SMD LED Chip ,SMD LED Types ,SMD LED Diode

LED Bulb Light Co., Ltd. , http://www.nbsmdled.com