[Source: Gaogong
LED
's "
LED
Lighting Channel" magazine
February
issue
reporter
/
He Xingling]
Low market penetration of lamps
According to the latest data from the High-tech LED Industry Research Institute (GLII), the market penetration of LED lamps only accounts for about 7%. According to the dealers of Chengdu Bayi Lighting City, as far as the current situation is concerned, the penetration rate of Chengdu LED lighting market may not reach 7%. What is the reason for the market penetration of LED lamps is so low?
Osram lighting dealers told reporters that irrational market expansion is one of the reasons.
Last year, Chengdu opened four large-scale lighting markets in just a few months. The expansion of the new stores has made the operation of the original lighting market more difficult. Excessive stores, the lighting city is easy to ignore the interests of dealers in the competition, resulting in a part of the loss of dealers to move out of the lighting city and find another way out. It is an adventurous thing to do LEDs for dealers. Now even their own interests cannot guarantee that they will expand their scale.
At the same time, Chengdu's housing prices are also rising, many people can not afford to buy a house, resulting in less and less passenger traffic in the building materials market, the lamps can not be sold, dealers can only be anxious. According to analysis, after July this year, there will be a new round of rising housing prices in Chengdu, which is aggravating the lighting industry.
When visiting the Chengdu lighting market, the reporter found that most of the merchants are acting on LED products, but the proportion is not high. Jinhua Lighting has been in business for three years, and its brands include Philips, Osram and Yaming, but LED light source products account for only 27%. In 2012, the highest monthly income was 400,000, of which LEDs accounted for only a small portion. Dealer Mr. Li believes that the low penetration rate of LED lamps is caused by high prices, difficult quality assurance, and delayed promotion.
Philips and Osram are relatively popular
According to the survey, the best-selling brands in the Chengdu lighting market are Philips, Opt and Osram. Many merchants also represent several brands at the same time, almost all of which include Philips and Osram.
Dealer Mr. Guo has been acting for Philips for 3 years. Some customers need LEDs to recommend Philips. The price is relatively high but the quality is guaranteed. They will not go to him to change lights in three days. At present, the main choice is to take the engineering channel. "LED indoors have a 3W ceiling lamp that sells best," said Mr. Guo.
In addition to Philips and Osram, Jiamei, Sanxiong Aurora, Changfang and Op's dealers are also more, but dealers have said that the road to the lighting market in the past two years is not good, especially to be more cautious to do LED. Mr. He, the general agent of Qunfujia Lighting, told reporters that LED did a good job last year, but this year will not consider increasing the proportion of LED products. The reason is that the risk is relatively large, and energy-saving lamps will still be the mainstay.
I hope that in 2013, under the leadership of industry associations, Chengdu LED lighting market will have a new round of rectification, leading the LED terminal market to gradually mature.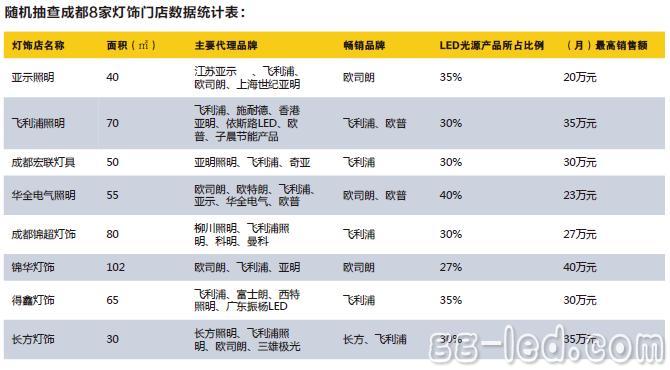 Lighting accessories section from our lighting and lighting range have everything you need to make your lighting complete. From our lighting accessories for the lamp holder to choose suitable for various types of lights, for example, for track lights to choose suitable track and so on LED lighting accessories. We also have drives and dimmers for better lighting performance, allowing you a better lighting experience.
Lighting Accessories
Studio Lights,12 Volt LED Lights,LED Ring Light,Remote Light Switch
JIANGMEN LEDER LIGHTING CO., LTD , https://www.lederlight.com