[Reporter Zhou Jianhua] "In the process of LEDs occupying channel resources, how to form a community of destiny among manufacturers in terms of products, policies, services, and loyalty, and rapidly improve the brand reputation and market share of both parties is the key and the most difficult point. "This is the "2013 China Good Product Tour Exhibition and Merchants Conference" hosted by Gaogong LED and sponsored by Gaogong LED in the afternoon of March 18th. More than 150 guests attended the discussion hot spot.
During the meeting, Dr. Zhang Xiaofei, CEO of Gaogong LED, Shen Weiyang, Chairman of Hangzhou Weiyang Lighting, Chang Qing, Design Director of Jiuding Decoration Co., Ltd.; Zhang Chao, Director of East China Region, Mulinsen Lighting; Zhang Hu, Deputy General Manager of Zhuhai Broadcasting Lighting Sales; Tan Jian, general manager of Optoelectronics; Li Wenjing, sales director of Lianchuang Optoelectronics; Sun Ling, general manager of Hangzhou Zhengda Lighting Co., Ltd., discussed in depth the bottlenecks and countermeasures of LED lighting channel development, the cooperation mode and practice of vendor channels, and more roundtable dialogue The dealers and designers present were puzzled.
The atmosphere of the event was lively and full of guests. The guests were from Sunshine Lighting Hangzhou Operation Center, Sanxiong Aurora General Agent Hangzhou Tengfei Lighting, Shiyida Hangzhou Operation Center, Hangzhou Fashion Lighting, Shanghai Mingkai Lighting Zhejiang Flagship Store, Hangzhou Xinpai Lighting, Huahao Lighting The heads of well-known dealers such as Science and Technology, Angel Lighting City, Hangzhou Lighting City, and Oriental Lighting City also have local decoration agencies from architectural engineering, interior design, and advertising. At the same time, it also received strong support from Zhejiang and Hangzhou industry associations. Chairman of the Lighting Association of Zhejiang Province Weng Maoyuan, Secretary General of Zhejiang Lighting Association Jiang Xiumin, Secretary General of Zhejiang Lighting Society Wu Youqing, and Secretary General of Hangzhou LED Industry Association Xu Qian attended the meeting.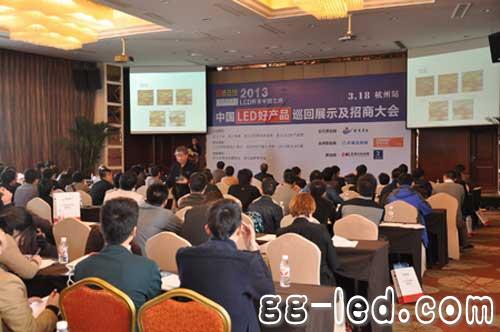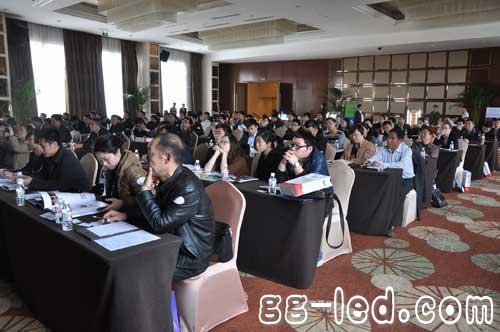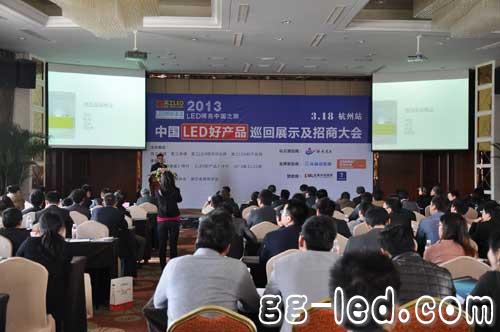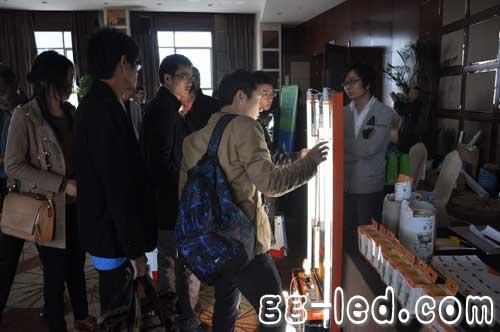 Participating dealers and designers to the factory booth to seriously understand the product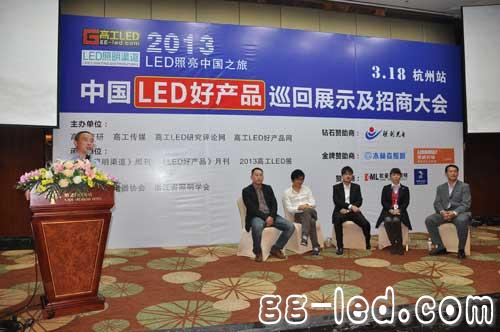 Round table forum
The channel is already hot.
"At present, the LED channel pattern is undergoing profound changes. The four major group armies, state-owned enterprises, LED lighting, traditional lighting, and foreign companies have seized channel resources through different advantages, and analyzed their respective areas of odds based on market performance. Therefore, The number of channels controlled is the key point, but it is more important to pay attention to the quality of the advantages channels and outlets." Zhang Xiaofei, CEO of Gaogong LED, pointed out that "the lack of good products in the channels, the manufacturers can not form a joint with the same fate is the crux."
Since the beginning of this year, LED companies have optimized and upgraded their channels. Supermarkets, dealers, networks, hardware stores, and design agencies have been fiercely competitive. For example, Qinshang Optoelectronics, Yuanhui Optoelectronics, Lianchuang Optoelectronics, Mulinsen Lighting, Broadcast lighting, etc.
The statistics of the High-tech LED Industry Research Institute (GLII) show that thanks to the successive introduction of LED application promotion policies by local governments, the output value of LED indoor functional lighting has increased by 80% in 2012 to reach 33.5 billion yuan. In 2013, as the year of LED indoor home lighting, it is estimated that the indoor functional lighting output value will catch up with landscape lighting this year and become the largest market segment in the application field.
However, many companies have reported that the terminal system standardization construction goal has been gradually implemented, and the improvement of dealer loyalty and single store profitability is not satisfactory.
At the same time, many dealers do not understand LED companies, which leads to confusion when choosing agent brands; because most of the LED lighting products sold by dealers are assembled, there is no independent brand; the price is low and the quality is uneven; After-sales service is not guaranteed. When participating in the related lighting engineering transformation, there is no competition at all, and even lose confidence in acting LED lighting. Even LED circulating products, the overall price is high, not suitable for the sinking of wholesale channels, while leading consumers or distributors to discourage LED lamps; price instability also restricts expansion, the goods to the warehouse does not lose a few days, lack of security.
One of the speakers, Tan Jian, general manager of Laiwei Optoelectronics, proposed that good products and multiple channels are effective strategies for manufacturers to win. "On the one hand, classify existing channel resources, adopt different policies for dealers with different strengths, increase support for key customers and guide business, and help them establish database and terminal feedback information systems; on the other hand, Targeted penetration of the channels that are in line with the positioning of enterprises and products, forming a three-dimensional channel model with circulation, direct operation and engineering as the mainstay, supplemented by network, experience hall and brand integrated store."
Shen Weiyang, the representative of the distributor on behalf of Hangzhou Weiyang Lighting, said: "If the product quality is excellent, the design has different characteristics, and with the support of marketing strategy, the merchants can earn a good reputation while earning profits, and naturally go all out to help the corporate brand. At the same time, he emphasized that manufacturers' attitudes toward technology research and development and after-sales service of LED products are especially critical, because a large number of engineering orders are customized for non-standards. Without these two advantages, it is difficult to bring long-term brand benefits.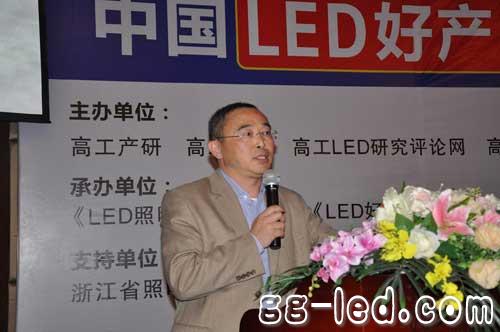 Gaogong LED CEO Zhang Xiaofei
Back to the original channel still lacks good products
More than 90% of dealers have begun testing water sales of LED lighting products. At the same time, the channel is the most concerned by LED application companies, but when I visited the survey, there were many distributors who complained: Although the sales of LED products have been increasing for several years, the proportion of sales is increasing year by year, but still not really met. Good product. Indeed, at present, many LED companies may not even name their names, but their impact on the market is the biggest. The terrible thing is that this part of the company has divided up a considerable portion of the Chinese market. In contrast, their research and development capabilities are weak, mainly based on homogenization competition, and price wars and other means to occupy the market. The current Chinese LED lighting market is mainly filled with products from these companies. Due to the small turn of the ship, this part of the company is less risky. However, the risk of products such as dealers is not small, and they may lose their credibility and reputation for many years.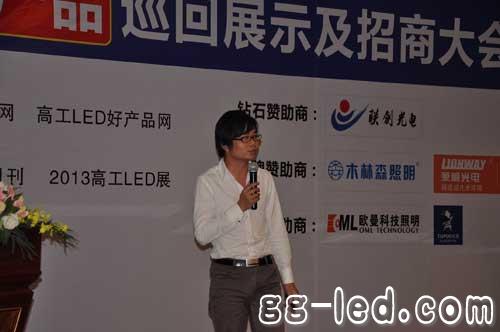 Tan Wei, general manager of Laiwei Optoelectronics
Dare to open up and establish differential advantages
At present, we mainly rely on LED export volume to form a scale effect, but the export is basically a single trade transaction method of "customer + order + production". The company basically makes pattern, production and delivery according to the requirements of customer orders, and its core competence is focused on In the procurement of raw materials, production and processing, and management and maintenance of major trading customers, the overall operation is not high in cost, team and strategy, and relatively simple and simple. I feel that we must do a good job in domestic channels. From the product field, we must do the following four things:
A rich product line: to eliminate the perfunctory perfunctory, the unified style of the entire line of products;
Avant-garde product design: international design team, cutting-edge design style, scientific structural design;
Super cost-effective: Simple company structure, strong production and R&D capabilities, and a large number of overseas orders;
Fast shipping capacity: Regular product factories are stocked in large quantities to meet customers' fast shipping needs.

Oil filters have been popular among enthusiast and professionals alike for its great value and great contributions in boosting engine power. Due to the demands of application tested technology for performance enhancements, Oil Filter upgrades or performance oil filters have been included in most popular vehicle specifications to achieve the best possible fuel economy ever developed for all engine types. By letting your engine consume fuel at its finest form, wastage is minimized and overall output is substantially increased. Keeping the part in good working condition is necessary to ensure smooth operations while maintaining engine precision that enabling you to continually rake performance and fuel efficiency gains. Because the your fuel reservoir may have debris and rust particles, your engine oil filter works in isolating the debris and other contaminants so it would not reach your engine systems and clog engine channels which often results to leakage and more serous engine problems. Newer versions of this engine component feature thicker canister walls to establish strength offering long lasting and reliably efficient service. Ideal for ever demanding high performance driving applications, their high grade and extremely durable construction sustains smooth operations over extreme pressure and heat minimizing the risks of failure. Investing with quality and heavy duty oil filter makes a great valued investment that unleashes your vehicle full potential to achieve the best possible fuel economy your vehicle could deliver. By keeping the gains of precision flow of cleaner oil at faster rate due to consistent pressure, reaching peak combustion efficiency is conveniently possible. Thanks to the continuously increasing fuel rates, the need to consider fuel economy has been emphasized. Our site covers your general automotive needs as we carry a wider selection for heavy duty stock or performance oil filter replacements available for specific vehicle applications. Go on and seal your oil filter deals with us to order your needs right at your fingertips
Car manufacturers often suggest changing oil filters every other time you have your oil changed. Most parts and oil manufacturers, however, say to replace oil filters with every oil change, which should occur every 3,000 miles or three months (whichever comes first).
Oil Filter
Automotive Oil Filter,Car Oil Filter,Free Metal Oil Filter,Oil Filter Cartridge
Donguan Bronco Filter Co., Ltd , https://www.broncofilter-cn.com