In the PC field, there is a well-known Moore's law, the popular explanation is that the performance of computer chips will double every 18 months, and facts prove that Moore's forward-looking. Moore's Law seems to have begun to flourish on mobile phones after 40 years in the PC industry. At this year's Global Mobile Communications Conference (MWC), major brand mobile phone manufacturers scrambled to release new products, and the first keyword for new products was quad-core.

In the view of some analysts, the "nuclear arms race" has come a bit early. Cell phone battery technology has not yet been broken, and the power consumption problem is a major weakness. In mobile phone applications, there is currently no need for quad-core support.

News background

Four-core mobile phones harassed

The quad-core cell phones include Huawei, ZTE, HTC, and LG. Huawei introduced the Ascend D quad mobile phone, which is powered by the Android 4.0 operating system and uses a Hass quad-core processor independently designed by Huawei. LG's Optimus 4X HD, ZTE's Era, and HTC's One X all use NVIDIA's Tegra3 quad-core processors.

Quad-core phones have no doubt become the highlight of this MWC conference, but have also become the focus of controversy. Although both belong to the same quad-core camp, but these vendors are not harmonious, Huawei and LG have claimed that their new product is the world's first quad-core Android phone. During the MWC exhibition, Yu Chengdong, chairman of Huawei's terminal, did another "non-named criticism" on Weibo, saying that "this enterprise's quad-core smartphone has not been developed."

Other vendors that did not push quad-core products expressed their own disdain and calmness to LG, HTC, and other vendors' quad-core smartphones. The head of Microsoft's Windows Phone department bluntly stated: "The quad-core mobile phone competition is ridiculous and completely unnecessary. Just like the digital camera's pixel wars, mobile phone makers are just playing digital games." The Microsoft source said that Nokia's Lumia 800 and other Windows Phone phones do not require quad-core processors and can run applications quickly. In addition to Microsoft, the head of Sony's mobile division also said that quad-core processors are not suitable for smart phones.

Battery is the biggest obstacle

The replacement of smart phones with smart phones is a general trend. People are happy to use smart machines, but they find that there is a little regret that they cannot be compensated. That is, the power consumption of smart phones is too large, and the standby time of mobile phones is short, and it is difficult to meet the demand for continuous use.

The power consumption of smart phones is already very high, and running complex applications based on quad-core processors will speed up power consumption. "Battery has not yet made breakthrough progress, and most single-core phones generally only use 1 to 2 days. If it is quad-core, if the battery problem is not resolved, it will only take half a day. Even if the processor is mature, the battery is still Global challenges, said Zeng Jun, senior telecom analyst at Zero Research Consulting Group. Moreover, users now buy mobile phones not only focus on performance, but also pay more attention to appearance, light and thin become the main theme. This creates a contradiction. It is a huge challenge for manufacturers to integrate larger-capacity batteries and lower-energy systems into thin bodies.

Stephen Sneeden, head of Sony's mobile division, said during the MWC conference that the main factor currently unsuitable for pushing a quad-core cell phone is battery. "Sony won't use a quad-core processor in cell phones until next year. When we feel that performance matches cell efficiency, At the time, we will join the ranks of quad-core phones because we now think this is not a match."

A Cool person told reporters that they may launch quad-core phones in the second half of this year. "But before that, we must solve the problem of power consumption."

Quad-core too luxurious?

PC processors have entered the 16-core era, but the vast majority of users still use dual-core, because they think that dual-core computers have met their needs, of course, if the 16-core computers and dual-core computers as cheap as that naturally another matter. His own computer is still only dual-core, mobile phones are actually four-core, which in the end there is no use? Is it too extravagant?

On the one hand, luxury is on the selling price. Zeng Jun estimates that the price of a quad-core mobile phone will not be lower than 3,000 yuan. "For a high-end brand quad-core phone, the price will be as high as four or five thousand." In addition to enthusiast users, no There will be too many consumers to choose quad-core phones, especially today, when the threshold of smart machines has been greatly reduced, even if these entry-level smart machines, the current configuration has been greatly improved.

The more extravagant point is that most smart phone applications currently do not take full advantage of the multi-processor core. Dual-core, even single-core phones are still more than adequate to meet people's needs. Quad-core phones are not so necessary. "I don't know what mobile applications now require quad-core processing. I can't think of it. Like PCs, people's mainstream applications don't need such a high processor," Zeng said.

A number of foreign industry professionals have suggested that quad-core phones are now redundant. NVIDIA, which introduced the Tegra3 quad-core processor, responded that Tegra 3 quad-core processors only start four processor cores when the application calls. The rest of the time is a low-power core running. But this brings another question. If you only need one core most of the time, why not stick to a single-core or dual-core processor?

Another attempt at "nuclear warfare"?

Processors, operating systems, display screens, program applications, batteries, etc. The mobile phone industry chain involves many aspects. As long as there is a short board, it will not give consumers a better user experience. .

Zeng Jun said that now manufacturers are divided into two groups on quad-core phones: conservatives and radicals. Conservatives such as Microsoft, Sony, they hope that the relevant aspects of the industry chain can develop in tandem, especially the short circuit of the battery can be "lengthened", and other four-core technology is adopted after the industrial chain is basically mature. The radicals are hoping to use the quad-core technology, which attracts the public's attention, as a killer, gaining the upper hand in the global market competition and even taking certain risks. "But if the mass market pushes the battery standby problem, it will be risky for the manufacturer."

The other factor in the introduction of quad-core phones by these vendors may be to counter powerful apples. The success of the Apple iPhone is not based on the top hardware configuration, but the perfect combination of hardware, systems, and software. However, the iPhone 4S is already dual-core, so some mobile phone manufacturers hope to grab the gap between Apple's hardware configuration before Apple's next-generation product release, and thus gain a share in the market.
This kind is wet and dry Vacuum Cleaner. Just as its name implies,it can use not only in wet place,but also in dry place. Its function will be power. In this style,there is a vacuum cleaner that is very special,it has crevice nozzle,so it can cleanr more thoroughly. Hope you will like it,now let's see some pictures blow.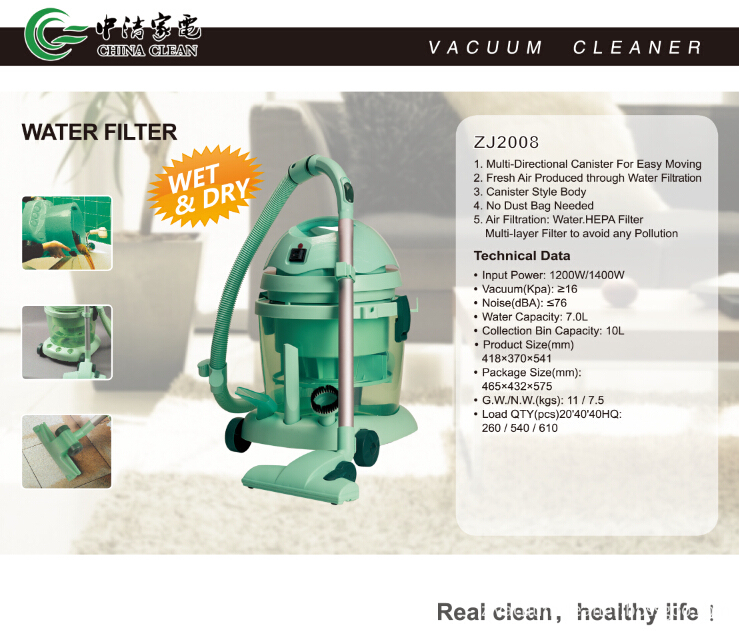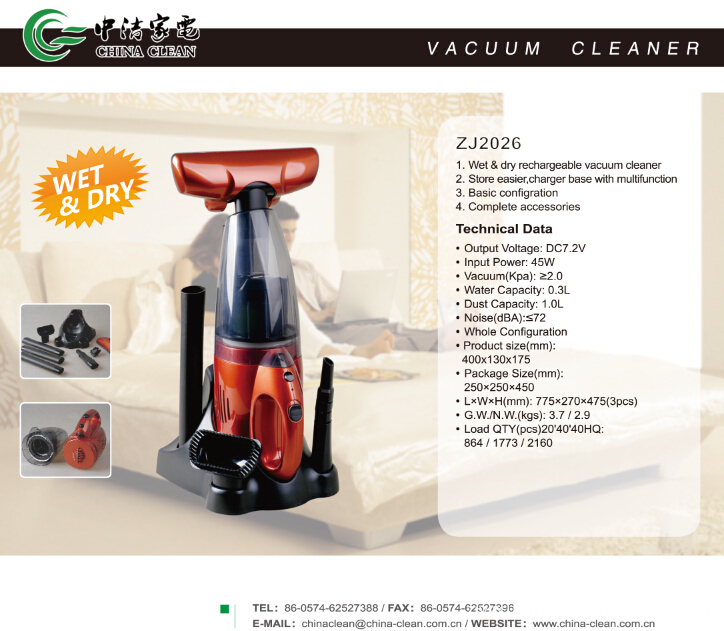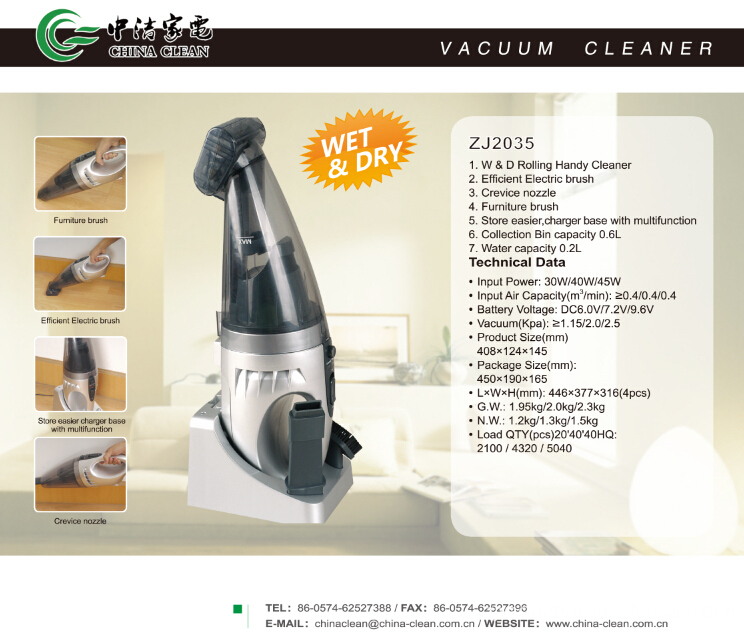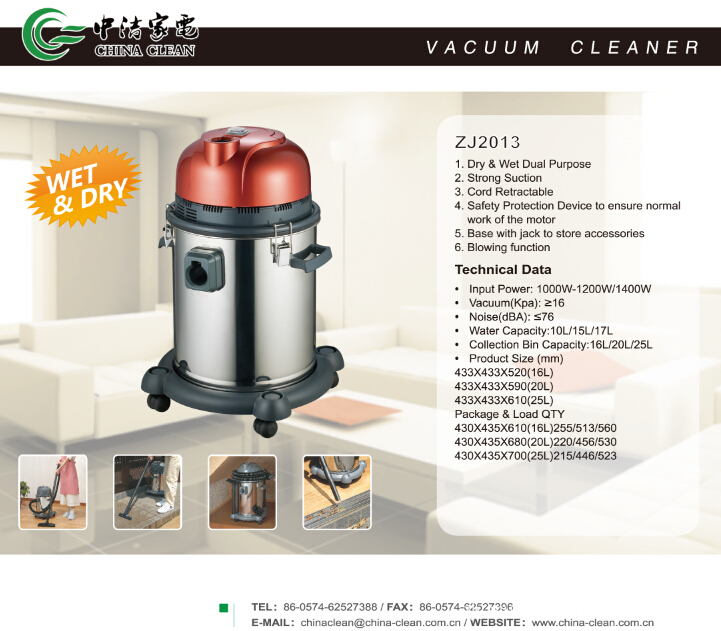 Wet&Dry Vacuum Cleaner, Industrial Wet And Dry Vacuum Cleaner, Wet Dry Vacuum Cleaner
Ningbo ChinaClean Household Appliances Manufacture Co., Ltd. , http://www.chinaclean-elec.com