Model NO.:

FV30C/1+NPE-275(S)

Application:

AC/DC System

Certification:

ROHS, ISO9001, CE

Connections:

Tt

Protection Mode:

L-N, N-PE

Function:

Surge Protection for Power System in AC Side

OEM&ODM:

Welcome

Protection level:

Class 1 protection

Trademark:

FATECH, OEM is welcome

Origin:

China
Type:

Power Source Arrester

Operation Voltage:

Low Voltage

Brand:

FATECH

Color:

Blue

Speed:

<25ns

No. of Poles:

2 Poles

Uc:

275V AC

Housing material:

UL94V0

Specification:

CE

HS Code:

85363000
SPDÂ 

FV30C/1+NPE-275(S)  is for low-voltage Power Supply 275V, Imax 60kA, 2poles. 
1. surge arrester for low-voltage power system Characteristic FV30C/1+NPE-275(S)
-Class II / Type 2 surge arrestor. 
-Consisting of a base part and 1 MOV + 1GDT plug-in protection modules.
-For using in the lightning protection zones concept at boundary 1-2.
-The core parts are metal oxide vristor components with high discharge capacity.
-Low residual voltage and quick response
-Reliable control thanks to Thermo Dynamic Control disconnector.
-With remote signaling contact for control device.
-Fault indication via red mark in the inspection window.
-Protection mode: L-N, N-PE.
 2. surge arrester  for  low-voltage power  system Dimension and Circuit  FV30C/1+NPE-275(S)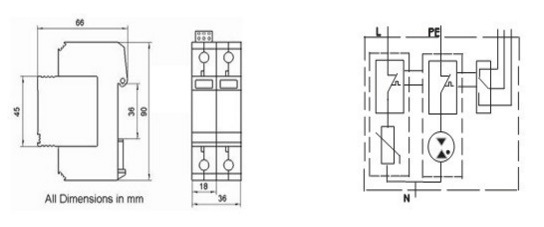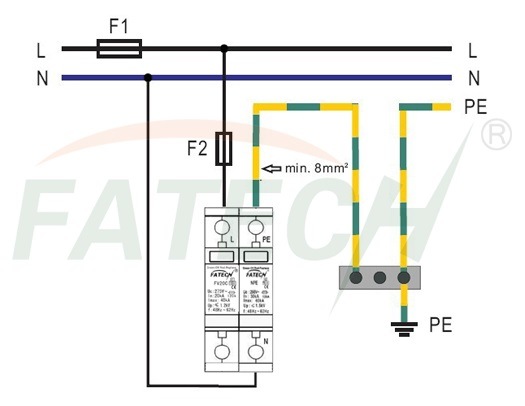 3.
surge arrester
 for low-voltage power system Certificate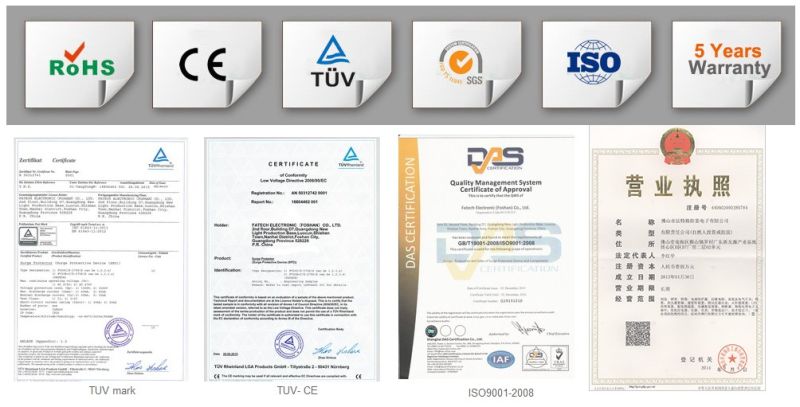 Our global partners:
We are now exporting more than 100 countries and areas, mainly in Europe, Asia, Latin-America, and Middle East. Our global partner including
Ericsson
Sri Lanka Telecom
Telefonica-Movie
We also can supply more of product
for low--voltage power system lightning protective device , surge protective device with Imax=80kA, 100kA. And type B spd with spark gap.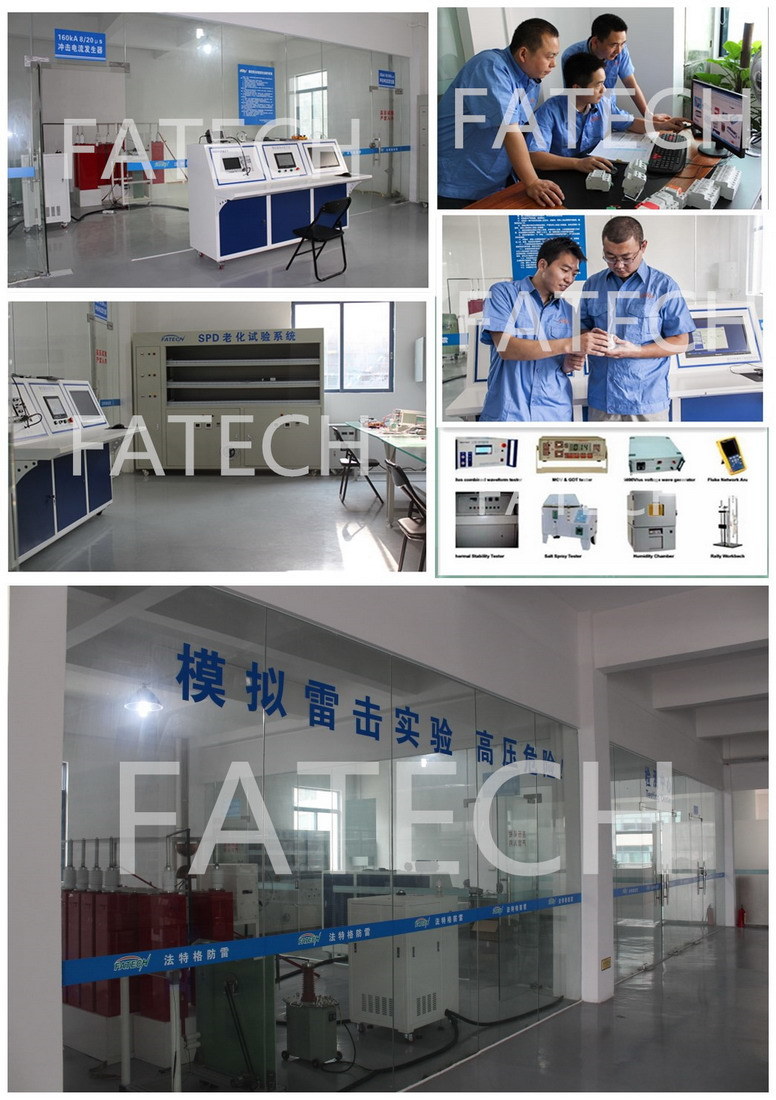 If you are interested in ,please feel free contact to me!
 
| | | | |
| --- | --- | --- | --- |
| Â  Model No.: FV30C/1+NPE-275(S) | Â  | Â  | Â  |
|   Max. continuous AC voltage |   Uc  |   V | 275 |
| Â  Requirement class to DIN EN 61643-1: 2005 | Â  | Â  | Â  Class C |
|   Nominal Discharge current(8/20μ s) |   In |   kA |    30 |
|   Max. discharge current (8/20μ s) |   Imax |   kA |    60 |
| Â  Voltage protection level (at In)Â  | Â  Up | Â  kV | Â <=1.5 |
| Â  Response time | Â  tA | Â  ns | Â 160 |
| Â  Operation temperature range | Â  | Â  | Â Â  -40 ~ +85degree |
| Â  Degree of protection | Â  | Â  | Â  IP20 |
| Â  Remote control contacts | Â  | Â  | Â  Â optional |
Normal Size PSU(S Series),Constant Voltage( SMV series) Co., Ltd. , http://www.chpower-supply.com