On August 12, 2010, sponsored by Gaogong LED, Jinan High-tech Development Zone, Jinan Economic and Information Technology Commission and Jinan Science and Technology Bureau, and sponsored by Shandong Semiconductor Lighting Industry Alliance, 2010 LED Illuminated China Tour - The fifth seminar of the National Tour Survey and Industry Seminar was successfully held in Jinan. The seminar was held in the multi-function hall (inside the Shandong Cadre College) on the third floor of Mingshixuan Hotel, No. 998, Bole Road, High-tech Zone, Jinan City. The meeting held a heated discussion on the hot topics of LED industry development and LED industry planning.
The conference attracted about 200 spectators. At the meeting, Cree China Tang Guoqing, Shandong Inspur Huaguang Optoelectronics Xiao Chengfeng, Gaogong LED Zhang Xiaofei, Zhongjing Kechuang Zhongqun, Xinli Optoelectronic Chen Xu, Jining Gaoke Wang Tao, etc. Wonderful speech. The Jinan City Economic and Information Commission and the leaders of the Jinan Science and Technology Bureau delivered a speech on behalf of the government.
Wang Tao: Indoor Lighting - Crown of the LED Industry
Any technology can only make sense if it is combined with social life. In 2009, the number of domestic lamps reached 18 billion, including 2.7 billion incandescent lamps and 3.5 billion fluorescent lamps. The market space is huge. The development of indoor lighting can make semiconductor lighting better serve the social life. At present, CREE's LED laboratory light efficiency has reached 208Lm/W, and the LED products on the market have a luminous efficiency of 140Lm/W and a luminous efficiency of 45%. From a technical point of view, indoor lighting is more suitable, more mature and economically more rational for semiconductor lighting technology. In addition, LED lighting fixtures do not contain mercury, lead and other pollution elements, no pollution to the environment, can truly achieve low carbon environmental protection. Moreover, it has no ultraviolet radiation, infrared radiation, color temperature, color rendering index controllable, and is very suitable for human visual requirements. Wang Tao believes that indoor lighting will be the crown jewel of the LED industry.
Next, Wang Tao introduced the research and development achievements in the LED industry in recent years. In terms of LED bulbs, they have developed 10 products in two sequences of AC and DC, forming a series of products for indoor lighting. The luminous flux of DC and AC products from 50Lm to 700Lm will completely replace incandescent lamps to meet the daily lighting needs, especially the large-volume, wide-angle 40W, 60W bulbs show good vitality. It can be widely used not only in large, medium and small lighting environments, but also in semiconductor indoor lighting, which basically meets the needs of the market.
"In terms of indoor lighting, we have a good industrial base." Wang Tao said. He analyzed that based on the industrialization of underground lighting, the industrial production conditions of energy-saving lamps, and the performance of LED bulbs superior to international famous brands, and through the cultivation of talents and extensive cooperation with CREE, a good industrialization foundation has been established.
At the meeting, Wang Tao summed up their research on the high point of energy-saving lamp technology, which can be summarized as research on optical path design, heat dissipation technology, drive circuit technology and production process.
Finally, Wang Tao briefly analyzed the cost of LED indoor lighting, and believed that the industrial environment determines the speed of development, and the development environment must be optimized. To be the "Lenovo" of semiconductor indoor lighting, to promote the industrialization of LED indoor lighting, energy saving and emission reduction, benefit the country and the people!


Wang Tao, Chairman of Jining Hi-Tech Co., Ltd.

For the Curved Led Screen, if you use the traditional horizontal led module that can take a lot of problems such as large seams, the Curved LED screen screen cabinet body arc is not smooth, cannot adapt to large arc situations. Therefore, in order to ensure that, we would like to use the vertical led module to achieve better smoothness on the surface, and easy to assembly into a large arc curved Led Screen.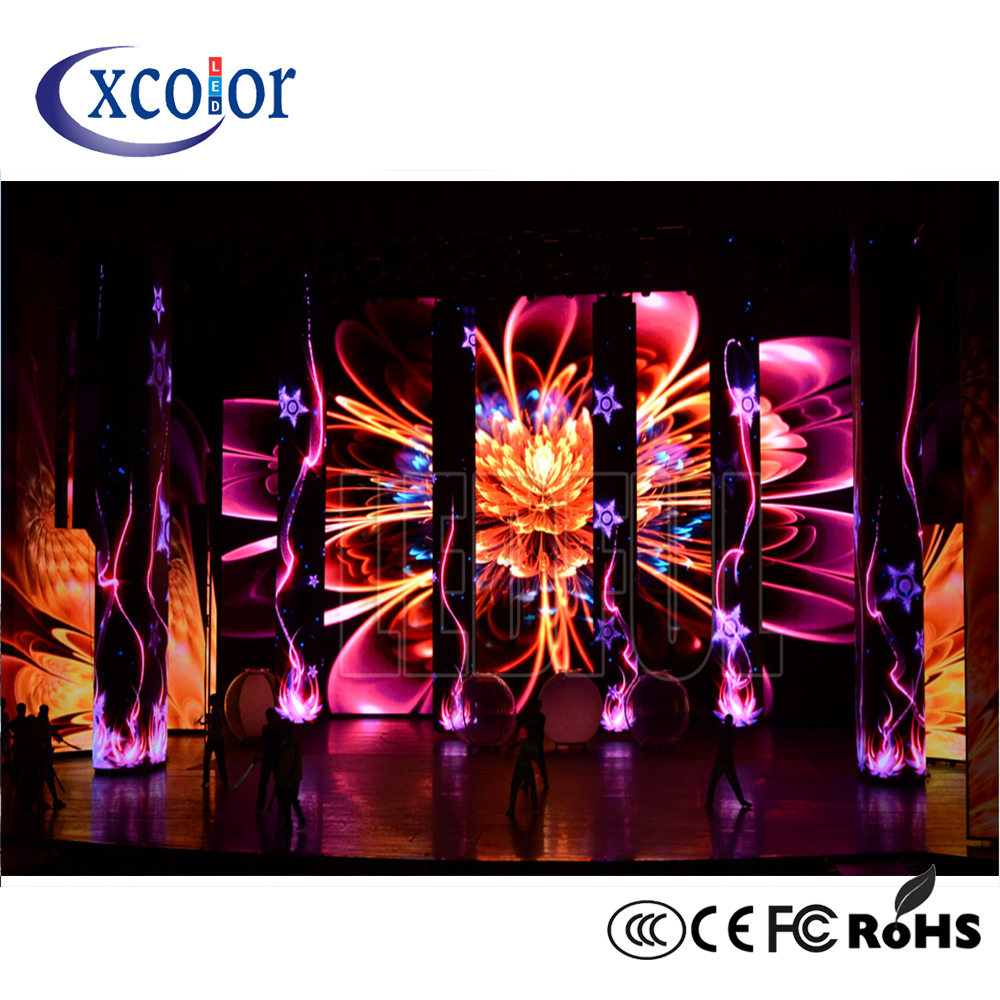 Curved LED screen
Curved Led Screen,Arc-Shaped Led Display,Rental Led Display Screen,Curved Led Display Screen
Shenzhen Cxcolor Optoelectronics Co., LTD. , http://www.largeledscreen.com