The new Oslux LEDs from OSRAM Opto Semiconductors use chips that are assembled with state-of-the-art UX:3 technology, so they offer unprecedented brightness and small size while providing extremely uniform light. This LED, when paired with an optimized lens, ensures a 50% higher brightness than the previous model and a more even light distribution that illuminates a wider area.

The new Oslux has an area of ​​3.9 mm2 and a height of only 2.5 mm (the front body height is 3 mm), with an output brightness increase of 50 lx and an amazing 150 lx. The light in the flash is evenly distributed, and the black spots that often appear in the center can disappear completely. Gunnar Klick, Consumer Marketing Manager, OSRAM Opto Semiconductors Germany, said: "Oslux is the ideal choice for the rapid development of design-focused smartphones and mobile phones. Today's ultra-thin phones can also be paired with high-power LED flashes. Take super high quality photos."

This LED is available in two versions with different lenses. The lens is built into the LED and complements the beam characteristics of the top-emitting UX:3 chip, allowing Oslux to illuminate the subject with even rectangular light. The distribution of light depends on the type of lens used: the brightness of all corners can reach 40% or 20% of the central brightness. At a distance of one meter, this LED flash can evenly illuminate a 90 cm diagonal range, so you can take sharp, sharp photos even in dimly lit conditions.

This amazing brightness is due to the new UX: 3 chip technology. With this technology, LEDs can handle high currents and allow the chip to generate more light. In addition, the light distributed over the surface is more uniform than previous chip technologies. The new Oslux offers a much higher luminous efficiency at higher currents than previous LEDs and provides excellent light efficiency in small areas.

With the addition of the new Oslux, OSRAM's flash LED portfolio is more suitable for the latest trends in ultra-thin mobile terminals that require compact and efficient light sources. If you want to have your own lens combination, you can choose the lensless version of Ceramos.

Image source: Osram
Http://

The new Oslux illuminates the entire illuminated surface with brighter, more uniform light. Its small size makes it the best choice for modern ultra-thin mobile phones and smartphones.

material: Bergquist Thermal Clad HT-04503, Thermal Conductivity is 2.2W/m-K.With white soldermask and black silkscreen. surface finished is Hot Air Solder Level.Outline: rout and score and 100% E-test.used for LED indicator.
We have aluminium material with Thermal Conductivity 1W/m-K, 1.5W/m-K,2W/m-K, 2.2W/m-K. And we can produce single side&double side aluminium board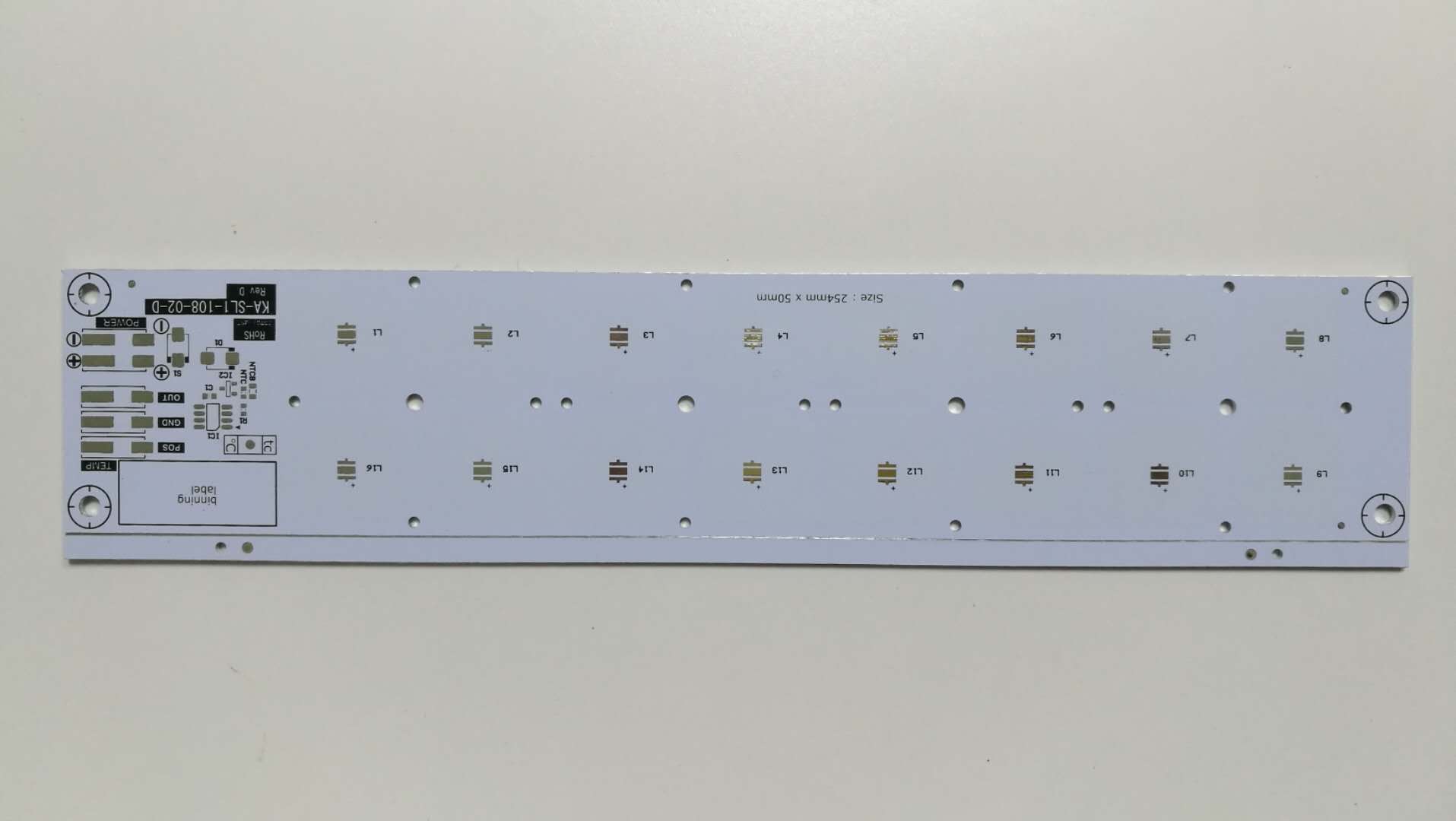 Aluminium Board
Aluminium Board,Aluminium Composite Panel Board,Aluminium Composite Panel,Custom Aluminium Board
Orilind Limited Company , http://www.orilind.com