[Text|High-tech LED reporter Yue Mengdi] "2015 high-tech LED supply chain good product tour" will be held in 10 cities in East China and South China in April and May respectively. Among them, East China Railway Station started its journey from Hangzhou on April 21, and Zhongheng Paiwei will accompany the whole process.
LED lighting has passed the disorderly development and entered the stage of competition with quality and comprehensive service strength. The reliability of outdoor lighting fixtures depends largely on the power drive module, and its technical complexity is much higher than the lamps themselves.
With more than 20 years of experience in power supply development, Zhongheng Paiwei has a high reputation in the domestic LED industry. Together with the high-tech LED supply chain products, we will visit five cities in East China to actively interact with the LED outdoor lighting customers, so that customers can learn more about Zhongheng Power Supply and promote brand recognition.
In 2015, Zhongheng Paiwei will focus on constant-power adjustable current LED driver power supply products and bring it into the "High-tech LED supply chain good product" tour.
Liu Haibo, general manager of the company, said that the biggest feature of constant power power technology is that the constant current output is flexible and adjustable in a certain range, and the output power is constant, which will greatly reduce the power supply specifications, reduce the lighting drive cost, and reduce the order delivery cycle. .... has a positive effect on the standardization of optical module drive, the flexibility of optical module design, and the final reduction of the cost of the whole lamp.
It is understood that Zhongheng Paiheng power supply verification test has been completed, will be mass-produced, the technology has international leading, this is another innovative application after dimming, intelligent programmable, remote control and other power sources, will further Promote the industrial application of high-end LED drive power technology in the market, and provide more free space for the design of lighting optical modules.
"High-tech LED Good Product Tour" has become a key product and service provided by High-tech LED every year. It has formed a profound influence in the entire LED industry and attracted the active participation of leading enterprises from all fields in the industry. With the help of the "High-tech LED Supply Chain Good Products" tour, Zhongheng Paiwei has created a more influential brand effect in the local area.
"2015 High-tech LED Supply Chain Good Product Tour--Huadong Station" Hangzhou Station, the first stop, will be grandly opened on April 21st at Hangzhou Wanhua International Hotel (No. 60 East Road, Xiangji Temple, Gongshu District).
Later, the tour will go to Ningbo (4.23), Zhangjiagang (4.25), Shanghai (4.28), and Xiamen (5.12).
In the same period, including Hongli Optoelectronics, Smect, Mingwei Electronics, Hyun Shuo Optoelectronics, Kegu Power, Getian Optoelectronics, Rare Earth, Zhongheng Paiwei, Silan Micro, Saudi Basic, Moso Power, Xuyu Optoelectronics Excellent accessories companies such as Accumulation Technology will bring wonderful speeches and bring high-quality products to help optimize the supply chain of local enterprises.

A total of LED industry development plans, redefining supply chain standards, 2015 high-tech LED good products tour invited you to share the "big meal"! The name of the tour is still in full swing, so join!


Audience registration QR code
Registration link: https://jinshuju.net/f/cs98HQ

JoyLED indoor fine pitch Led Display adopting positioning pins to achieve structural installation, fast and reliable. Built-in lock system in the LED display cabinet, seamless splicing and assembling.
Avoiding transmission failures caused by traditional signal connectors and flat wire. Failure rate decreases by 60%.
Real-time monitoring on operating status.
Automatic fault diagnosis, positioning and warning of failures.
Die-casting aluminum LED cabinet,360° convection ventilation design.
Intelligent control and player system by cloud technology.
Timely managing real-time information on operating status and potential failure.
3D/2D freely switching, without additional devices.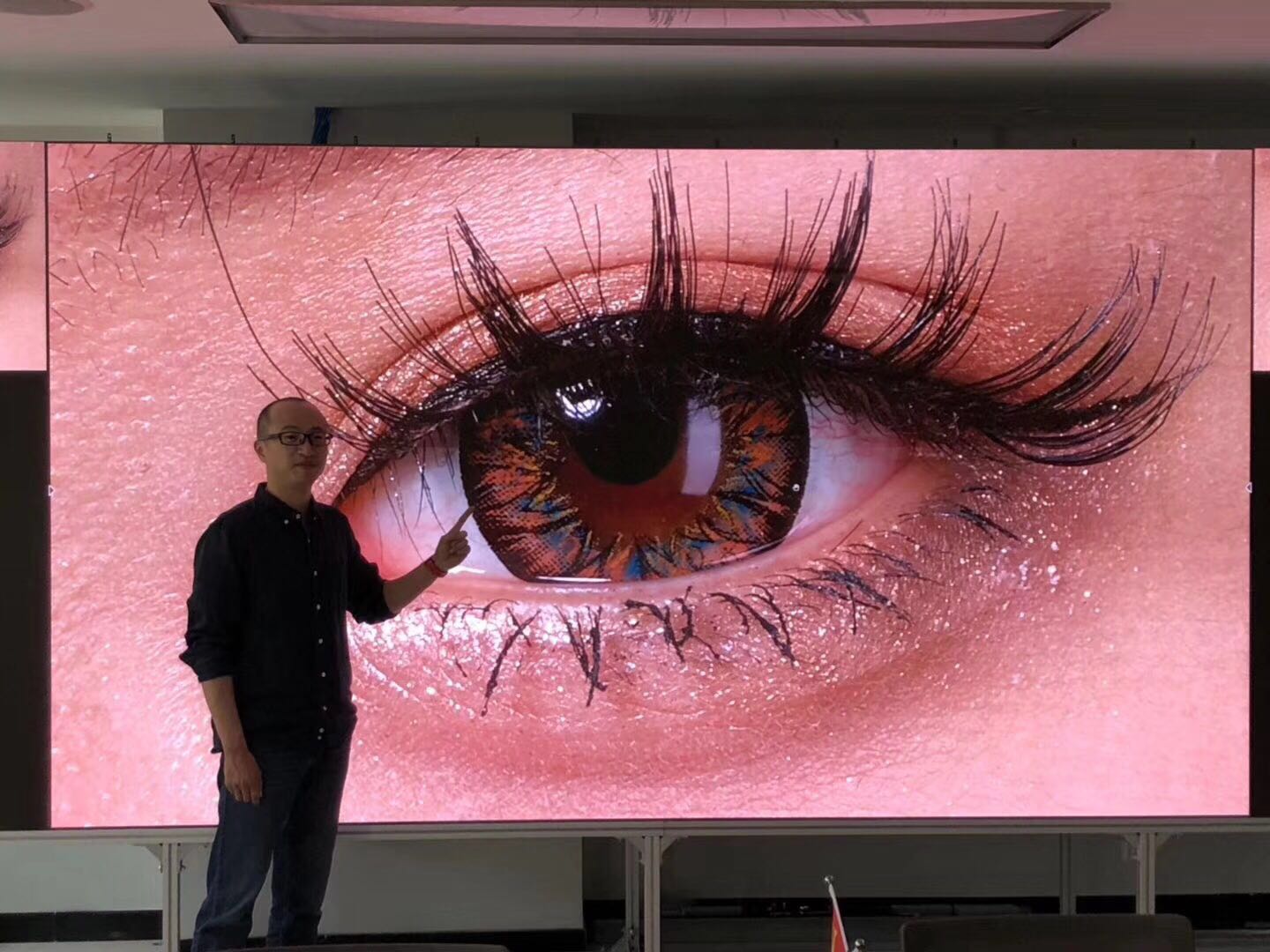 Indoor Fine Pitch Led Display,Led Fine Pitch Display,Fine Pixel Pitch Led Display,Fine Pitch Commercial Led Display
Shenzhen Joy LED Display Co., Ltd. , https://www.joe-led.com