[Text|High-tech LED reporter Wen Zhao] At 10 am on May 12, the good product tour delegation came to Xiamen Xinda Optoelectronics Technology Co., Ltd. (hereinafter referred to as "Xinda Optoelectronics") located in Lingdou West Road, Siming District, Xiamen City. "), the members of the delegation include Hongli Optoelectronics, Zhongheng Paiwei, Kegu Power, Suzhou Yuantai, Hyun Shuo Optoelectronics, Mingwei Electronics, Simai De, Accumulation Technology, Xuyu Optoelectronics, etc. Quality supply chain companies.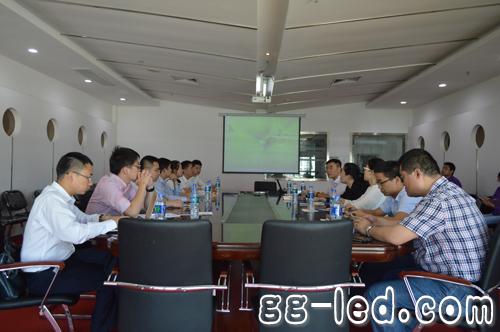 Meeting exchange
First of all, Xu Huisheng, the general manager of Cinda Optoelectronics, warmly received a good product tour delegation and accompanied the company's product product center to showcase the company's various products, so that the visiting members actually felt the Cinda Optoelectronics' rich product development capabilities and Demanding quality.
Founded in 2004, Cinda Optoelectronics has two product divisions (LED Packaging Products Division, LED Application Products Division), a research and development center, and offices in Beijing, Tianjin, Shanghai, Shenzhen, Xi'an and other cities. The company produces a full range of in-line LED SMD LEDs, high-power white LEDs, LED road lighting, LED tunnel lighting, LED indoor lighting, LED traffic display products, LED display and other products.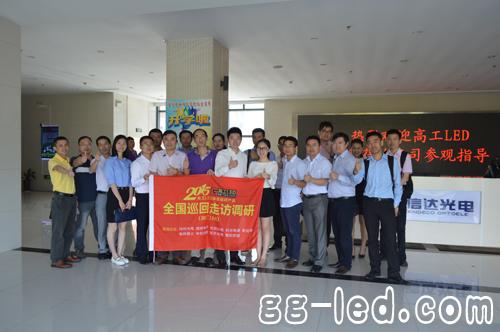 Taking a group photo
"Since the beginning of this year, there have been many installations of tunnel lights. At present, we have two street lamp production lines with a monthly production capacity of 12,000 baht and a turnover of 1 billion yuan in 2014." Xu Huisheng said that Cinda Optoelectronics has a complete set of fully automatic production equipment. And the testing equipment, strict implementation of ISO management, from material inspection, to process inspection, to finished product inspection and pre-shipment inspection, are carefully operated according to the established specifications, strict control.
After visiting the company showroom, Cinda Optoelectronics management and the delegation conducted an in-depth dialogue to further understand the business situation of both parties, from the perspective of products, production lines, company positioning, future planning, etc., to explore their respective needs. Xu Huisheng said, "Thanks to the representatives of the good product tour delegation for visiting Cinda Optoelectronics for guidance. I hope that in the future, we will conduct more in-depth discussions with the visiting companies in order to seek opportunities for cooperation and win-win."

100 Watt Led Flood Lights Outdoor are DLC 4.3 Qualified and ETL-Listed, making them eligible for many utility, local, state, and federal LED retrofit rebates! 100 Watt LED Flood Light saves money, saves energy, and is rewarded in your energy efficient choice.The Flood Lights have an IP66 Rating which means that there`s complete protection against dust and powerful water jets.
100 watt Led Flood Lights Outdoor
100 Watt Led Flood Lights Outdoor,100 Watt Led Flood Light,Flood Lights
Shenzhen Bbier Lighting Co., Ltd , https://www.chinabbier.com