Meng Pu, chairman of Qualcomm China, said that data centers and server chips are a market opportunity for Qualcomm and a very large market.
Breaking the server chip market pattern Qualcomm plus code three major IoT devices
As a leading company in the field of wireless communications, Qualcomm's innovative business is no longer limited to smartphones in recent years. Its mobile technology is extending to other industries and is used in a wider range of applications. Internet of Things and server chips are one of them. In this regard, Meng Pu, chairman of Qualcomm China, said that data centers and server chips are a market opportunity for Qualcomm, and it is a market with a very large growth.

Hope to break the server chip market
Meng Pu pointed out that at present, 90% of the market share in the server chip market is controlled by one manufacturer, but this 90% market share is unlikely to grow any more. The industry is observing, among the remaining market share, who can bring more competitive products to the industry. This is very important for both technology companies and the Chinese government. In order to provide more solutions in a fast-growing market, Qualcomm and Guizhou Provincial Government jointly established Guizhou Huaxintong Semiconductor Technology Co., Ltd.
Meng Pu believes that Qualcomm has several advantages in the field of server chips: First, Qualcomm has excellent smartphone chip design capabilities, which has been accumulated since 2G. When processing chips with ARM architecture, many vendors only You can do one of the best things, such as lowering costs, but at the expense of performance, Qualcomm is a vendor that can balance performance, power, and cost. In terms of server chips, we believe that chips that balance performance, power consumption, and cost will get market attention.
Talking about China's cooperation in the field of server chips, Meng Pu said that on January 17 this year, Qualcomm and the Guizhou Provincial Government established Huaxintong, and in May, they informed the outside world about the progress at the Guiyang number fair. At the meeting, we We also promise that we will inform the industry about the latest progress of Huaxintong every six months. Huaxintong is a technology company with high requirements for employees. For this reason, we have launched the recruitment of global management team and R&D team, hoping to attract the best employees to join and seek common cause.
Focus on the layout of three types of connected equipment market
In addition to the server chip, the Internet of Things is also one of the "battlefields" that Qualcomm has entered. According to Meng Pu, from the perspective of the Internet of Things, Qualcomm divides the smart hardware of non-smart phones into several categories: one is wearable devices, one Classes are devices for larger civilian applications, and there are also devices that are dedicated to application scenarios. In the past few years, Qualcomm's wearable business has developed very well. The smart watches, wristbands and other wearable smart hardware on the market have adopted Qualcomm chips very much, and this amount will grow steadily.
According to Meng Pu, the Internet of Things products for civilian applications are also the focus of Qualcomm. For example, drones, Qualcomm developed a dedicated drone platform. Why did Qualcomm enter the drone market? Because high Qualcomm unveiled the best-selling drones on the market and found that there are 7 different PCB boards. Previously drone camera, camera, flight control, etc. A separate semiconductor is needed, and these are now integrated into Qualcomm's chips. So whether it is a drone or a VR, Qualcomm will work with more manufacturers to promote the industry.
There is also a dedicated application for the vertical market, which is in line with China's "Internet Plus" strategy. Meng Pu believes that many applications in the vertical market can be integrated into the Internet, such as smart cities. How to cooperate with more professional companies in the vertical market industry chain to promote the integration of dedicated applications into the Internet is what Qualcomm needs to do.
Assembled cables include many pieces that are manually assembled at the field. In some applications, plastic or metal connectors are the only alternatives. These are custom made assemblies that assure easy installation. Metals or plastic are the widely used materials for assembled cables.

The only difference is that the assembled patch cable with RJ45 and assembly boot, the normal patch cable are with RJ45 and molding.

The assembled patch cable include cat5e patch cable, cat6 patch cable, cat6a patch cable, cat7 patch cable, cat8 patch cable.

The assembly patch cables are grouped together in precisely the required length and orientation in order to make installation easier and quicker.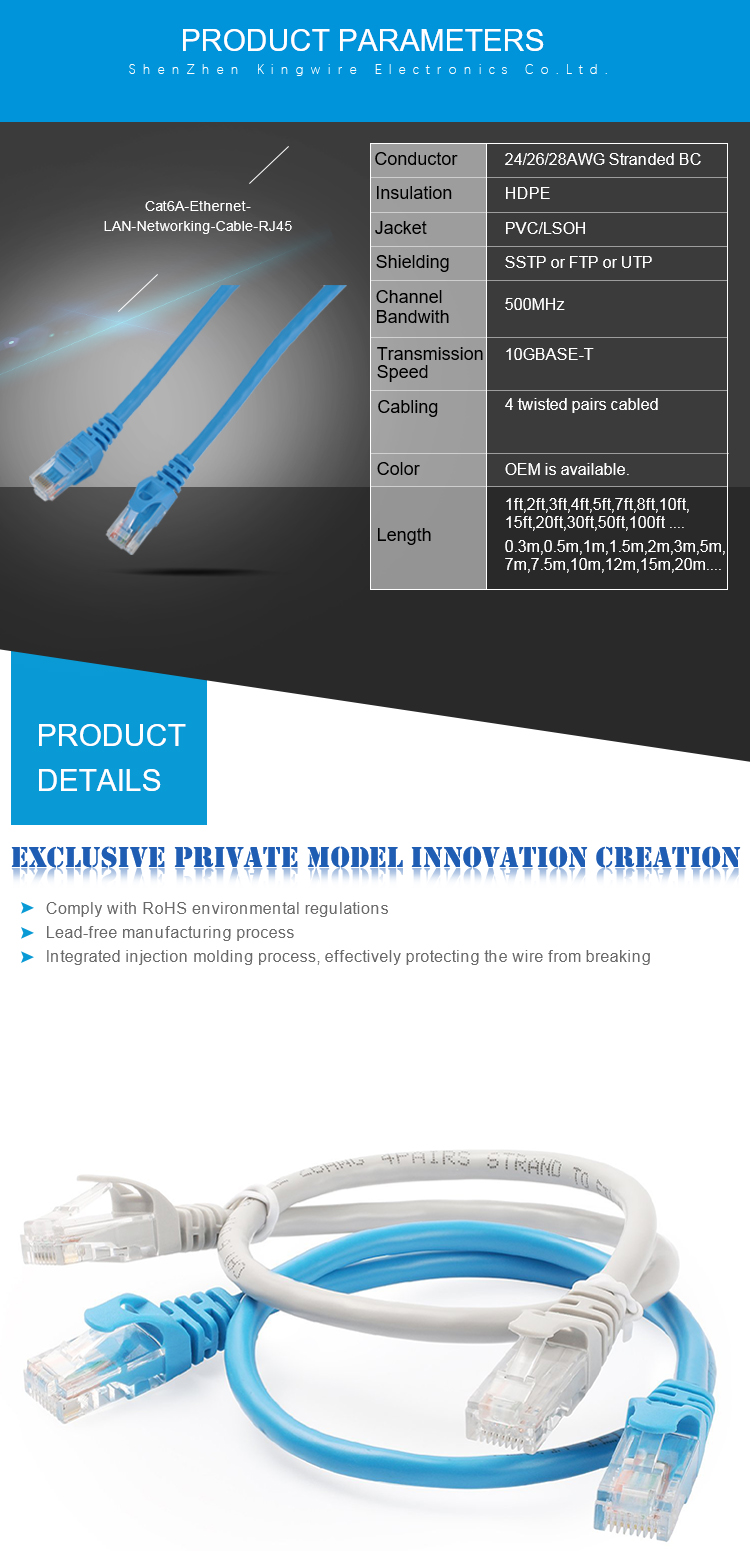 Product Information:
1. Cable type: CAT5E/CAT6/CAT6A/CAT7/CAT8
2. Frequency - 100 MHz~2000MHz
3. Transmission Speed - 1000BASE-TX~40G
4. Available Length - 0.5M~30M or Longer
5. Connectors - RJ45 Plug unshielded
6. Condcutor- 24AWG or 26AWG or 28AWG (America wire gague)
7. Cable Construction - unshielded or shielded
8. Jacket- PVC or LSZH or PE
9. Install - Used outdoor or indoor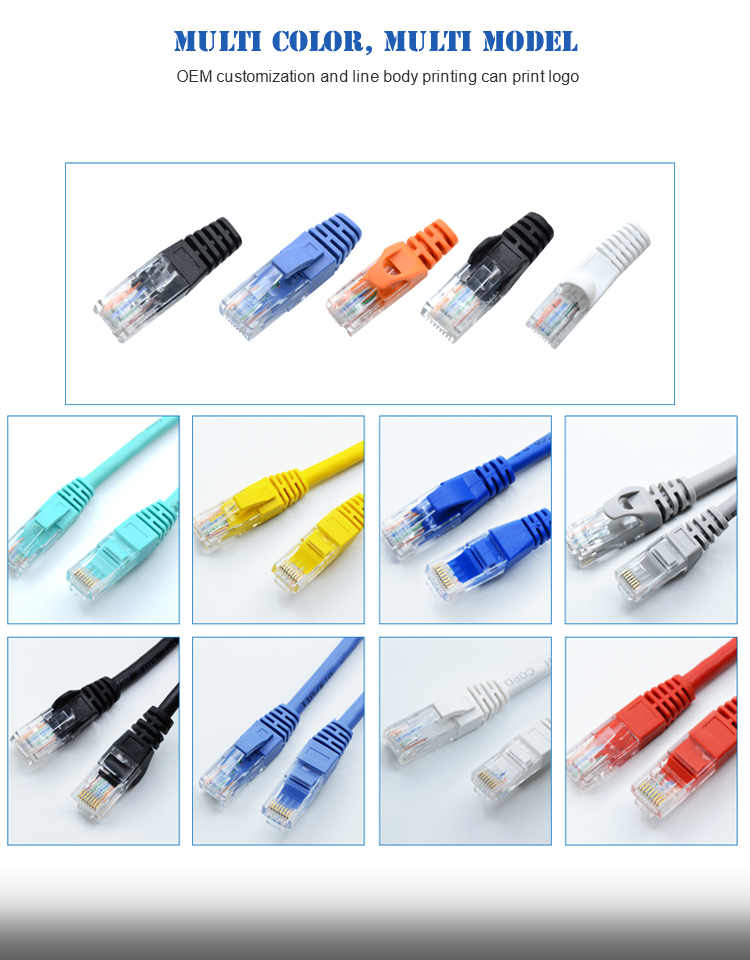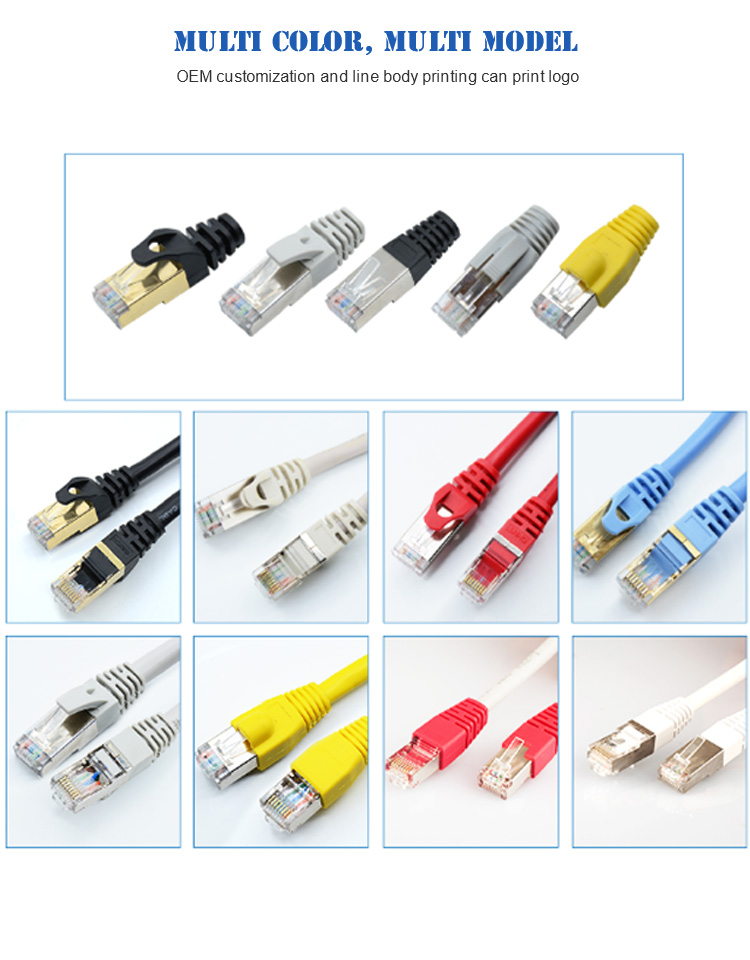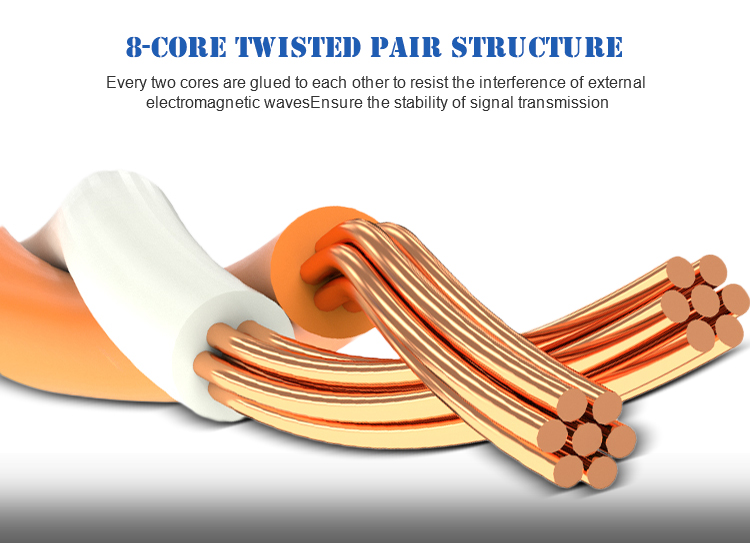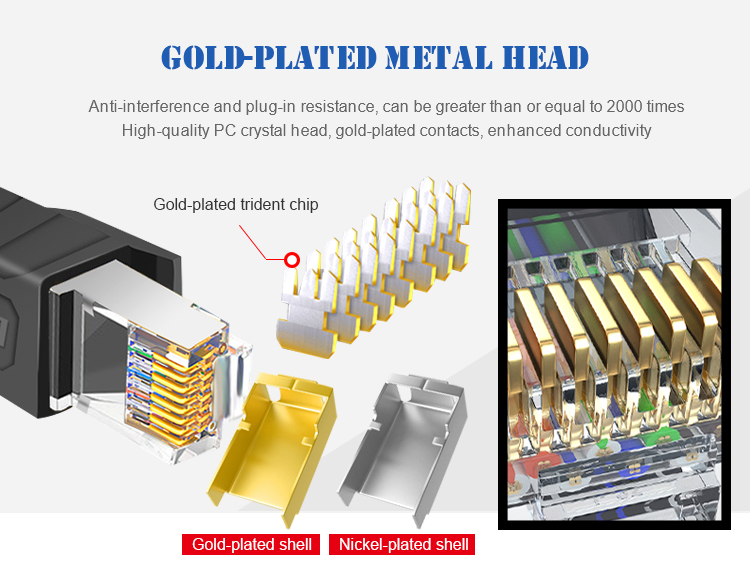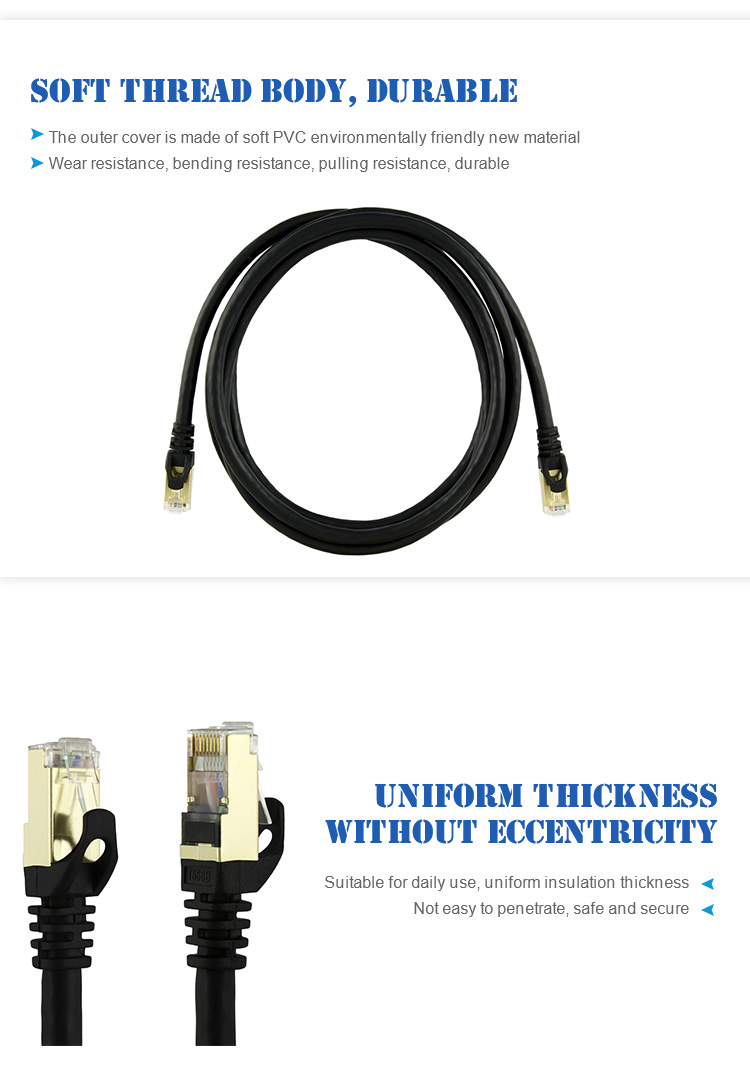 Applications: HP Server, Router switch Lan firewall Modern, Computer mac IP phones TV, Gaming system PS4 PS3 xbox 360 lan network networks networking switch TV ADSL computer laptop netgear TPlink router moderm NAS VoIP phones POE Server media players, PS3 PS4 Xbox360 gaming system.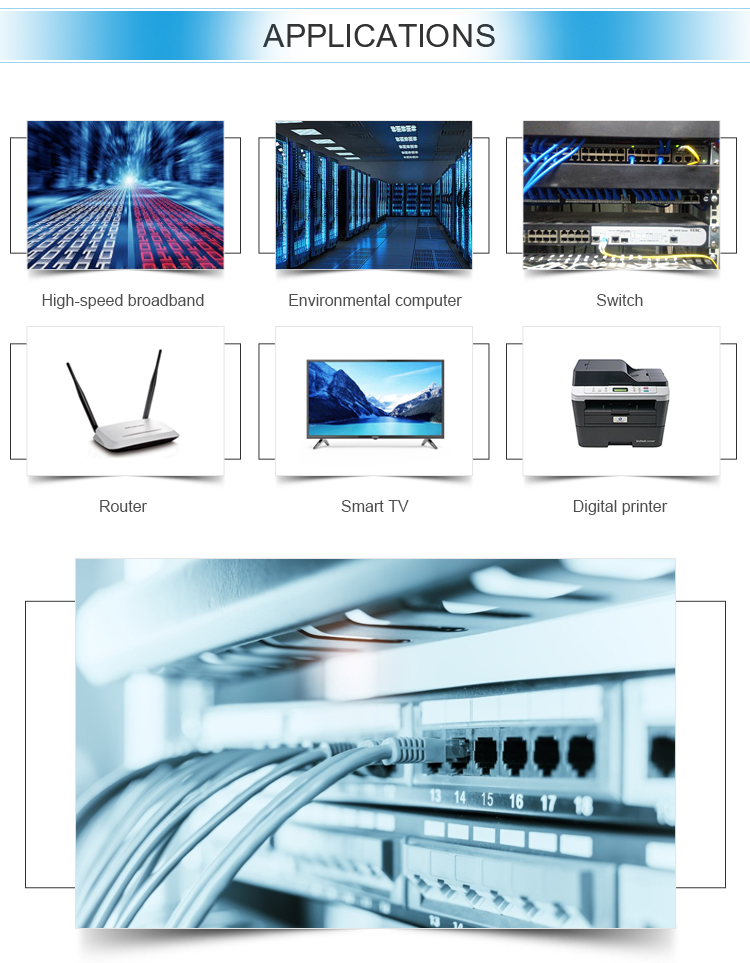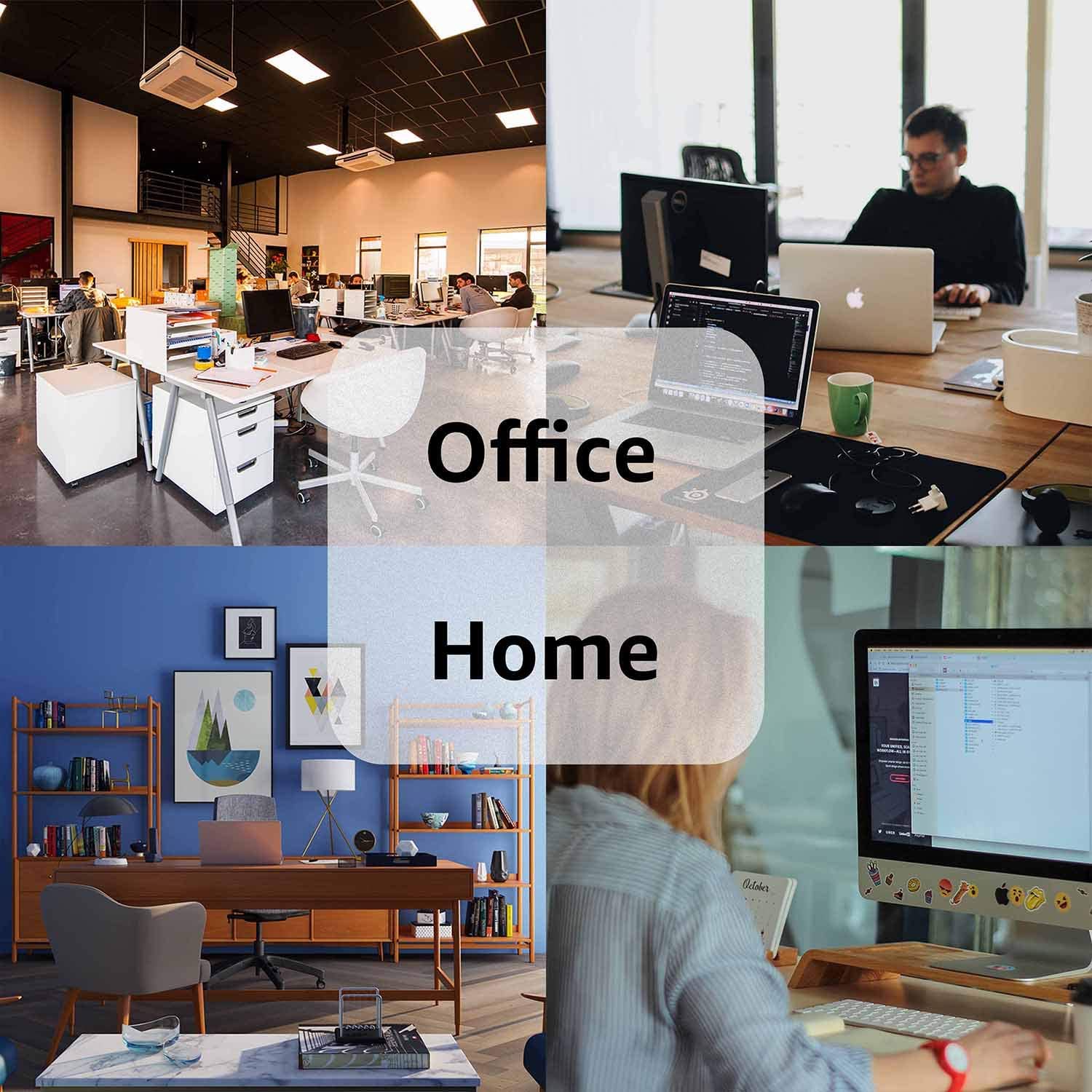 Assembled Patch Cable,Ethernet Cable Assembly,Assembled Cat6 Network Patch Cable,Assembled Cat6 Network Ethernet Patch Cable
Shenzhen Kingwire Electronics Co., Ltd. , https://www.kingwires.com