December 19, 2016, Beijing – HTC, the global leader in smart mobile devices and virtual reality (VR) technology, today officially launched the Viveport Arcade offline experience store solution. The first Viveport Arcade exclusive VR content will be launched on the VRLe platform of Locator VR. As an offline experience store version of the Viveport series platform, it is also an important part of the Vive support developer initiative. The Viveport Arcade content has solved the problem of lack of quality content in the current offline experience point, helping developers to achieve more liquidity. The channel also provides an upgrade opportunity for offline entertainment venues.
Wang Congqing, President of HTC Vive China, said: "The strategic cooperation between Vive and VR VR will enable both parties to promote the development of the domestic VR industry while achieving win-win results. We can make full use of the extensive offline channels of Deutsche VR, VR VR Viveport Arcade can also be used to get richer and better quality applications, so that users, developers and experience shop owners can benefit from the healthy development of the VR industry."
Le Wen CEO He Wenyi said: "The VRLe offline content distribution platform will be on the Viveport Arcade with hundreds of VR offline content, which will provide more diverse VR content experience for VR offline consumers. Currently VRLe platform has gathered near 300 high-quality content, of which 51 high-quality VR offline content is released by Leke VR, and 26 are exclusively distributed under the VR offline. The strategic cooperation opportunity between VR and Vive is to promote the development of good VR content, VRLe The offline content distribution platform will work with VR content partners in a more open manner."
The cooperation between Vive and Leke VR is an in-depth exploration of content cooperation based on the previous Vive hardware product cooperation. Both parties will use their respective resource advantages to cooperate with each other to jointly promote the development of the VR offline experience store market. VR VR will launch Viveport Arcade content for all its VR experience stores through VRLe platform. Vive is responsible for the operation management and market support of related content to ensure a better VR experience for consumers. Not only that, in the cooperation, each quarter will give priority to the recommended content to offline store users, creating more realizing opportunities for quality content.
Viveport Arcade is Vive's VR content management and publishing platform tailored for offline experience stores. The system can be billed according to the running time of the content, ensuring the accuracy of revenue sharing between operators and developers. VR content management and charging in the current market environment. The deployment of Viveport Arcade will enable developers to develop a more diversified profit model and a broader user channel, while helping developers to distribute content that is suitable for offline store experience. For unique and unique experience content, it will also be for developers. Provide expert guidance or investment for collaborative development. More importantly, the quality content in Viveport Arcade can't be found online, which can effectively prevent piracy and infringement from happening, and is more secure and reliable.
The VR VR focuses on the integrated operation of the VR offline experience store, including: "Leike VR Butler" is a service software for the experience store owner, VR VR housekeeper (VR cashier management service, brand Store franchise management service, VIP card management service, software and hardware compatible management service, offline store value-added management service); VRLe is a VR content distribution platform based on "Roke VR housekeeper", mainly providing massive VR offline Content distribution download service, VR offline content network battle service.
The strategic cooperation between Vive and Leke VR will be the first to land 1000 boutique VR experience stores, and will continue to be stationed in more stores, bringing more quality VR content to thousands of VR experience stores in China, and promoting the benignity of VR offline entertainment industry. development of. Welcome offline owners and more VR content development teams to join the VR offline entertainment ecosystem. For cooperation, please visit:
For more information about VRLe and information, you can also follow VRLe WeChat public account:
About Leke VR
Leke VR is a company founded in March 2015 that focuses on creating an integrated offline entertainment solution for the Virtual Reality Experience Pavilion. With the goal of creating happiness, VR VR focuses on creating the coolest entertainment methods for virtual reality. At present, Leke VR has become the largest virtual reality offline experience platform and content distribution platform in China. Leke VR will continue to provide players with a more immersive immersion, create a world-class virtual reality entertainment product, and lead the virtual reality theme park. For more information, please visit.
About VRLe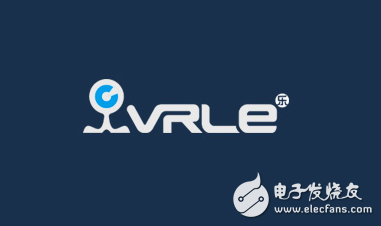 VRLe currently has five supporting platforms: online cloud platform, business treasure app, cash register payment platform, WeChat service platform, helmet full self-service platform, aiming to provide time-saving, worry-free solution for different scales of experience halls. Program. At present, VRLe has become the largest virtual reality offline experience platform and content distribution platform in China, and one-click download of massive games. For more information, please visit.
Brushless DC Permanent Magnet Gear Motor
Brushless Dc Motor,Brushed Dc Motor,Industrial Machine Dc Motor,Brushless Dc Permanent Magnet Gear Motor
NingBo BeiLun HengFeng Electromotor Manufacture Co.,Ltd. , https://www.hengfengmotor.com