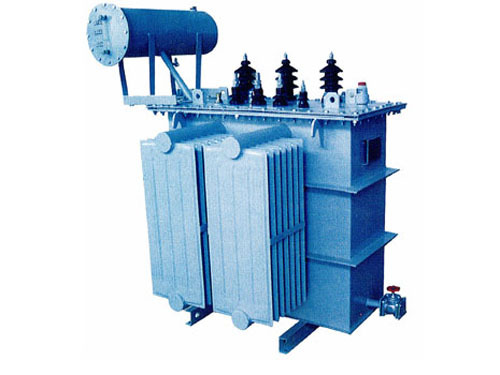 In the era of information resources, there are still many drawbacks in the electric power industry. The electric products that shoddy work and cut down materials still occupy a certain proportion in the market!

As we all know, in today's era of market economy, power transformers have gradually become transparent. However, there are still some products in the market that are significantly lower than market prices. Epoxy-cast dry type transformer SCB10-1000, for example, Guodian Electric's "recharged" brand full payment price 57,870 yuan / Taiwan, peers such as China Power, Daquan, Witt, Delixi and other manufacturers are selling prices 6-8 million yuan / Taiwan. However, the price of transformers in some areas was as low as 50,000 yuan/tablet!

Among them, the reason is clear: "Resumption" brand as the network to eliminate the middle part of the custom brand has been the lowest price. The same product manufacturers whose prices are lower than 50,000 yuan/set must have the following conditions:

1. Stealing capacity (for example, selling SCB10-800 products as SCB10-1000 products)

2, the use of secondary recovery of silicon steel sheet or splice as core material.

Below, we have listed China's production of such transformer products in a more concentrated area:

1. Hebei Xiangshui There are a number of waste transformer recovery plants in the area. The local transformer factory draws materials locally, uses disused recycled transformers for disassembly, and assembles new transformers into the market. Or to re-recycle the old transformers for sale to the market 2. Henan Xinxiang Henan Xinxiang and surrounding areas have concentrated dozens of transformer manufacturing enterprises, some companies have adopted renovations, stolen capacity and other ways to reduce selling prices to the market for sale 3, Xuzhou, Jiangsu, the region There are many transformer manufacturing companies in and around the area, some companies recycle secondary films and splices, and refurbish and process unqualified products to the market. 4. Zhejiang Yueqing 5, Liushi City, Zhejiang Province Although administrative division belongs to Yueqing City, but with many years of The title of "hometown of electrical appliances manufacturing" has been known to the industry for differentiation. There are many companies in the electrical industry in the above two areas, and there is a lot of mixed media.

In the use of secondary films, splicing films, and tamper-resistant power transformers, significant temperature rise, high noise, short life, and frequent accidents are the main culprits in power accidents. With the severe crackdown on national policies and the increased self-awareness of manufacturers, the situation of counterfeiting in these areas has been improved. However, there are still some manufacturers who are willing to take advantage of temporary benefits, and still use secondary films and splicing films or steal their capacity during the production process. They must be rolled over by the ruts of history! Producing products of guaranteed quality and quantity, based on customers, is the way to survive!
In-Ear Wired Earbuds,Earphones With Mic,In-Ear Noise-Isolating Earbuds,Wired Earphones With Microphone
Dongguang Vowsound Electronics Co., Ltd. , https://www.vowsound.com