[Text|High-tech LED reporter Long Zonghui]
The era of LED profiteering has long gone. For lighting companies, only by improving the production efficiency of products, it is necessary to make up the profits to protect the economic benefits of enterprises. At present, most of the foreign patch devices are not specifically designed for LED lighting. The more common 1.2-meter LED fluorescent tubes must be impositioned to complete, and the efficiency is greatly reduced. Even after the modification of foreign general-purpose equipment, most of the speed can only be hovered around 8000-15000 points / hour. Therefore, it provides an opportunity for domestic placement machine companies to seize the market.
Participating in the 2014 High-tech LED Exhibition, Yitong Automation brought their main equipment, multi-function machine ET16 and automatic high-speed placement machine HT-X7.
ET16 is a dual-system, dual-module function placement machine with a PCB size of up to 1200*400mm, a minimum of 60*50mm and a thickness of 0.5 to 3mm. The patching method is group grouping, grouping, and sorting. The patch accuracy is ±0.02mm chip and the patch speed is 40,000-48000CPH. The range of patch parts is LED, capacitor, resistor, IC, profiled components, etc. (maximum 10mm, minimum package 0402).
The HT-X7 series is divided into two devices, one is the HT-X7-12 and the other is the HT-X7-15. HT-X7 series PCB size is up to 300*1200mm, minimum 600*300mm; patch accuracy is ±0.02mm chip; patch speed is 100000-120000CPH. LEDs 3014, 3020, 3528, 5050, etc. can be installed.
"Our placement machine focuses on 'speed' and 'stable', and its high-speed placement equipment not only leads the domestic industry in terms of speed, but also has excellent performance in all aspects." Yu Hao, deputy general manager of Yitong Automation, said. At present, this equipment has long-term cooperation with Changfang, Wanrun Technology, Mulinsen, and pilot companies.
It is understood that Yitong Automation adopts the "group grouping" method with independent patent technology in the patching method. Although it takes a long time, it can stick more chips every time, so the benefit is very high and stable. Therefore, it has been recognized by the market and the order volume has increased steadily.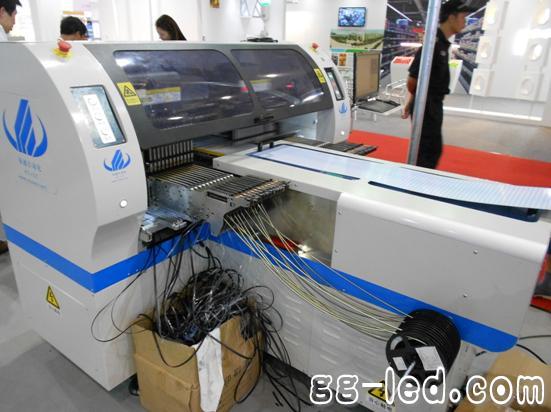 Whether you have been looking for quick and easy way to make smoothies surrounded, GLAREME personal mixer is the answer, it is with four stainless steel ultra sharp blade cut immediately your food into small pieces, and other large mixer is different, it is small and easy to store, cover can be placed in bag take out anytime and anywhere.

Personal Blender,Individual Blender,Small Personal Blender,Portable Personal Blender
Jiangmen Taifai Technology Co.,Ltd , https://www.glaremecn.com