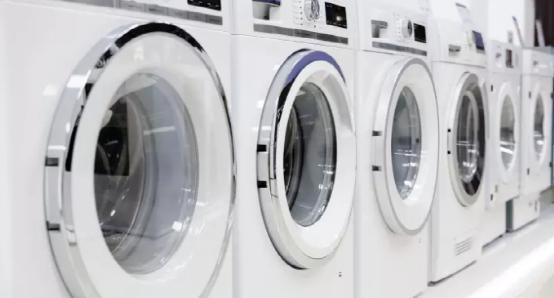 Tencent Digital (Yijing) Electrolux, a Swedish home appliance company, is exploring a new business model: washing machines can be shared like Uber, and consumers can use their own washing machines to wash other people.
Electrolux is the world's second largest white-electricity manufacturer. The company's CEO, Jonas Samuelson, said that Electrolux is eliminating difficulties and making the project a reality. He said: "We are testing some interesting ideas, such as setting up an Uber laundry business, so that people can share their equipment when the washing machine is idle. But things are a bit complicated, such as what if the clothes are damaged?"
The growth rate of white electricity is tepid, Electrolux is looking for ways to increase profitability. Samuelson hopes that the company can pay more attention to the needs of consumers. In February, Electrolux tried to acquire the GE appliance business and the result was blocked by US regulators. Samuelson said Electrolux is open to the "experiment."
Samuelson also said that in the Uber laundry business, Electrolux's role is not just to provide washing machines. He said: "Machines also need smart communication services." Samuelson did not give a timetable.
In the eyes of Electrolux, traditional home appliance manufacturers Whirlpool and De Longhi are competitors. In addition, there are some new competitors. Silicon Valley companies are also starting to focus on smart homes such as Google and Amazon. Electrolux is also working on smart homes. It has introduced a new type of oven with a camera mounted on it that can send pictures to mobile phones, as well as a new air conditioner that can be controlled with a smart phone app.
Samuelson said that we have seen reports that Internet appliances have been hacked. Cybersecurity is a fundamental issue. He also said: "If you can't assure users that the smart home is absolutely safe, they won't accept it."
To ensure safety, Samuelson believes that not only software, encryption technology, but also to strengthen the hardware. In smart homes, some companies have a software background. Samuelson said: "We approach the software, not the hardware, and we are transitioning to a new model that requires testing and learning. If users purchase a home appliance and plan to use it in the kitchen for 10-15 years, the situation will be different."
More exciting video:
Source: FT
Circular connectors are mostly designed for commercial signal and power applications.Common classification is material: all plastic connector and metal connector, collectively known as CPC connector.Generally, stable high temperature resistant thermoplastic materials are used, and the working temperature is - 40 ℃ - 105 ℃.Fast connection / disconnection with the help of thread, with active braking coupling function.Built in male and female pin protection device.
Circular Connector,Circular Connector Types,Circular Power Connector,Circular Electrical Connectors
Suzhou WeBest Electronics Technology Co.Ltd , https://www.webestet.com